Fernie Alpine Springs expands with self-serve Kombucha
The company has a number of self-serve outlets operating including at Hot Shots Cafe in Cranbrook and Centex Market in Kimberley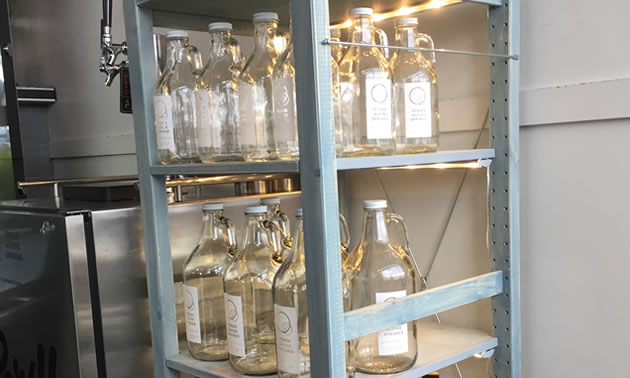 There is a new craft brewing enterprise based out of Fernie, and it's not beer. Fernie Alpine Springs is brewing a favourful line of kombucha and they are expanding the availability of the product throughout the Kootenays.
The kombucha (basically fermented green tea) comes in a variety of colourful flavours, with equally colourful names: Love Always, Gentle Soul, Happiness, Dreamer, Live It Up, Balance and Bon Jack. A line of seasonal flavours includes Spring Magic, Secret Huckleberry Patch, Bear Apples, Grace and Pow Days.
The company has a number of self-serve outlets operating including at Hot Shots Cafe in Cranbrook and Centex Market in Kimberley, plus the company says they will soon be producing bottled kombucha. You will also find them selling the product at a variety of local farmers markets.
Here's what the company says on their website: "Fernie Alpine Springs kombucha is brewed with traditional knowledge in brewing and fermented food. These are techniques used in almost all ancient cultures to preserve food and to bring valuable nutrients to our body.
All our kombucha are brewed with either fair trade green tea or earl grey tea at the perfect temperature. This carefully brewed tea then goes through fermentation at a low temperature for a slow brew followed by a wine filteration which provides our distinctive champagne-like refined texture. Various fruits, herbs and roots are then added to bring unique flavours and health benefits to each bottle."
Partners Ami Lee and Simon Lefrancois are the owners and brewers behind Fernie Alpine Springs.