Farmers' Market Nutrition Coupon Program gets $100,000 boost
Columbia Basin Trust support will help reduce wait lists at ten farmers' markets and will add five new Basin markets in 2018.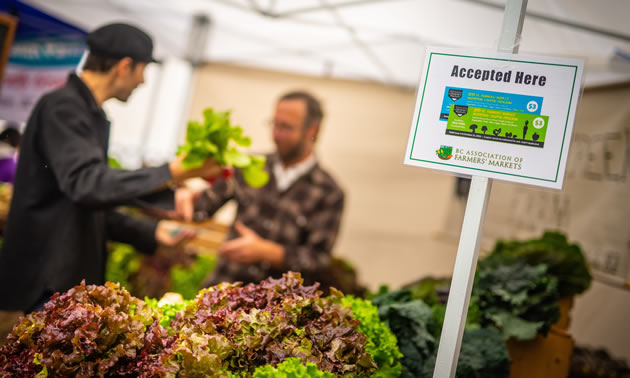 (Columbia Basin) – Columbia Basin residents, local farmers and local farmers' markets will all benefit from $100,000 for the BC Association of Farmers' Markets (BCAFM) Nutrition Coupon Program.
Columbia Basin Trust (the Trust) support will help reduce wait lists at ten farmers' markets and will add five new Basin markets to the program in 2018. This means an additional 225 families will benefit from the program.
The BCAFM Nutrition Coupon Program provides coupons to lower-income families, seniors and pregnant women participating in food literacy programs delivered by a number of community partners. The coupons enable participants to shop at participating BCAFM member farmers' markets for fresh, locally grown food from June to October.
"Our partnership with BCAFM directly supports our agriculture strategic priority," said Kindy Gosal, Columbia Basin Trust Director of Special Initiatives. "Farmers who accept these coupons benefit directly, dollar for dollar, with each coupon redeemed. This serves to sustain local farmers and farm lands, while strengthening our local food system. This program also very much contributes to the well-being of residents by providing access to local, healthy food."
Each week for 16 weeks, recipients receive coupons valued at $21 which they use at farmers' markets to purchase vegetables, fruits, nuts, eggs, dairy products, cut herbs, meat and fish. This year's summer program starts on Friday, June 15, 2018.
Farmers' markets located in Windermere, Fernie, Elkford, Rossland and Trail will join the program in 2018. Additionally, the markets in Cranbrook, Creston, Kaslo, Kimberley, Nakusp, Nelson and Revelstoke will have reduced waiting lists because of the boost to the program.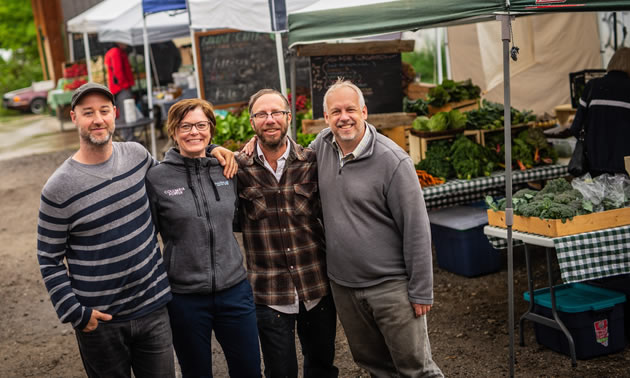 "The BCAFM is thrilled to be partnering with the Trust on the expansion of this program across the Basin," said Heather O'Hara BCAFM executive director. "We know how much this program is loved by farmers, farmers' markets and the people who redeem coupons in the region and its deep impact."
To become a coupon recipient, Basin residents must contact one of the participating community partner organizations in his or her community that partners with the program. To learn more about the program, visit www.bcfarmersmarket.org/coupon-program/about-program.
The BCAFM serves the needs of its 145+ member farmers' markets. It is committed to developing and strengthening the capacity of farmers' markets in all regions of the province so member farmers' market can continue to support local farmers, food processors and artisans and provide British Columbians with fresh, healthy, local food. Learn more at www.bcfarmersmarket.org.
The Trust has made agriculture one of its strategic priorities, and is working to foster agricultural production in the region and make sure residents have access to healthy food. For example, the Trust provides assistance to agricultural producers through the Kootenay & Boundary Farm Advisors and the Basin Business Advisors programs. It also recently hosted a Basin Agriculture Forum. Learn more about its efforts in agriculture, as well as in improving the economic and social well-being of residents, at www.ourtrust.org/our-work.
Columbia Basin Trust supports the ideas and efforts of the people in the Columbia Basin. To learn more about the Trust's programs and initiatives, and how it helps deliver social, economic and environmental benefits to the Basin, visit ourtrust.org or call 1-800-505-8998.