Fairmont Hot Springs Resort owner Ken Fowler dies
Fowler's son Doug Fowler will now run the real estate and hospitality company.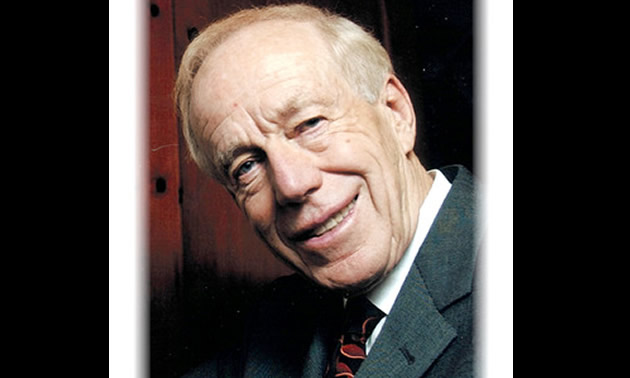 The Ontario-based real estate and hospitality industry magnate, Ken Fowler, who purchased Fairmont Hot Springs Resort, and then Riverside Golf Course, from the Wilder family in 2006/07 has died at the age of 90.
According the Journal of Commerce Ken Fowler had a grand plan of expansion for the hot springs resort: "The new owner of Fairmont Hot Springs (FHS), which is the largest therapeutic mineral hot springs in Canada, is creating a master plan for a $1 billion expansion."
The Muskoka regional newspaper reported, "At 90, Ken Fowler was still playing an active role in the company he founded, Ken Fowler Enterprises Ltd., died on vacation with his family in the Caribbean."
His company Ken Fowler Enterprises Ltd. is a holding company to manage his various interests in housing, development and hospitality. The newspaper account stated, "One of Fowler's earliest ventures, in fact, was an A&W restaurant in the 1960s, which was in the same location as the St. Catharines Jack Astor's, the very first in the country. Ken later partnered with Bus Fuller to become the co-owner of the largest chain of A&W restaurants in the world."
In addition to being a major real estate developer in Ontario and Arizona, Ken Fowler, "also played a big role in the hospitality industry, with holdings including Fairmont Hot Springs Resort in British Columbia, the Anchorage Development in Niagara-on-the-Lake and SIR Corp., which owns and operates more than 40 restaurant and bar venues including Jack Astor's, Alice Fazooli's and Canyon Creek."
Fowler's son Doug Fowler will now run the real estate and hospitality company.
Speaking of Ken Fowler, Fairmont Hot Springs Resort's CEO Pascal van Dijk, told the Columbia Valley Pioneer, "He (Ken Fowler) loved the property…given the amount of energy and enthusiasm that he brought to the resort when he visited…everyone here expected Ken to live at least to 100."
A memorial service was held for Ken Fowler at the end of February in St. Catherines and a celebration of his life is planned for Fairmont Hot Springs Resort as well.