Fairmont Hot Springs Resort announces Vivek Sharma as new CEO
Sharma brings over 25 years of global hospitality management experience to the role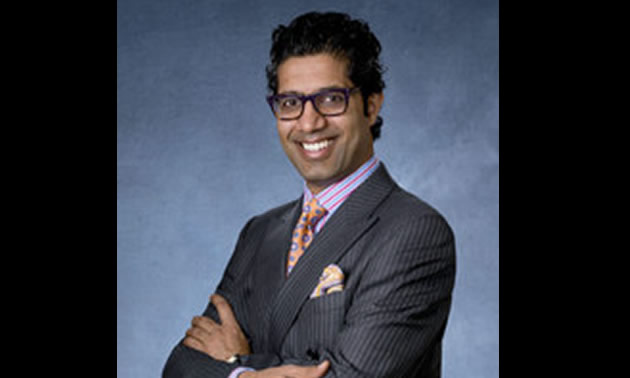 Fairmont Hot Springs Resort is pleased to announce Vivek Sharma as its new CEO. With more than 25 years of global and national experience managing hotels, resorts and corporate operational teams of international hospitality brands, Sharma is perfectly suited for his new role. Sharma succeeds interim CEO Tom Tittel, who provided valuable leadership throughout the Resort's search for a permanent CEO over the past year.
"Vivek has a wealth of experience managing major resorts and hotels from around the world," says Tittel. "I am confident in his ability to guide Fairmont Hot Springs Resort through its continued renovations and deliver the best Rocky Mountain experience for guests."
Sharma comes to Fairmont Hot Springs Resort most recently from Sun Peaks Grand Hotel & Conference Centre in British Columbia, where he served as General Manager and led the company through extensive upgrades and its transition to an independent hotel. Prior to Sun Peaks, Sharma served in leadership positions at SilverBirch Hotels & Resorts, Fox Harb'r Golf Resort & Spa, Sandals Resorts, Hilton Hotels, and a variety of international hotels, including the Oberoi Group.
"The Board is excited to have Vivek as the Resort's new permanent CEO," says Dave Bessey, Chair of the Fairmont Hot Springs Resort Board of Directors. "As a strategic hotelier with global exposure, Vivek is perfectly suited to step into this leadership position."
Sharma's strengths in developing and implementing the highest levels of quality guest services will be leveraged to create guest-focused initiatives and highlight the Resort's distinctive property and offerings as ongoing upgrades are continued in 2019.