Fab-Rite Sparwood takes on equipment rentals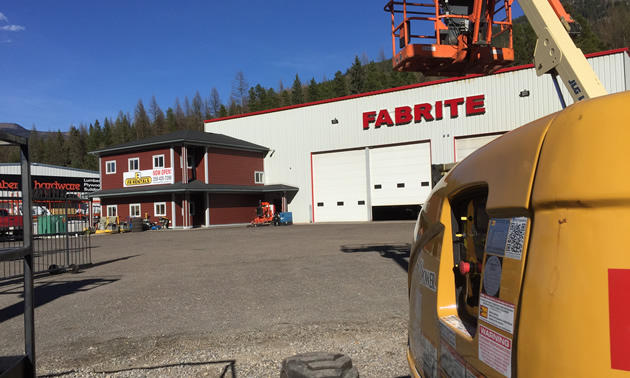 One company's demise is another company's opportunity. Fab-Rite in Sparwood recently added equipment rentals to its roster of services. Located at the new Elk Valley facility which Fab-Rite completed several years ago, FR Rentals developed because of an unexpected opportunity.
"When the announcement that Cat rentals was going to shut down their Sparwood location about 6 weeks ago we decided that this might be a good opportunity to get into the rental business. We contacted their management and arranged a meeting with Cat Rentals. They were very open to an alliance with FR Rentals," Mike Kozinuk, owner of Fab-Rite told Kootenay Business in an interview.
According to Kozinuk, The Cat Rental Store liked the idea that Fab-Rite would carry a lot of their equipment brand and Fab-Rite was pleased to have access to Cat's large inventory of equipment and rental expertise.
In addition to heavy, medium, & light duty equipment, FR Rentals will also offer a variety of tool rentals, sales, service, and training. You can visit their rental location on Sparwood Drive in Sparwood.