Exciting updates from Selkirk Geospatial Research Centre
Drones are buzzing and a grant of $240,000 was awarded to the SGRC to learn about Open Data practices.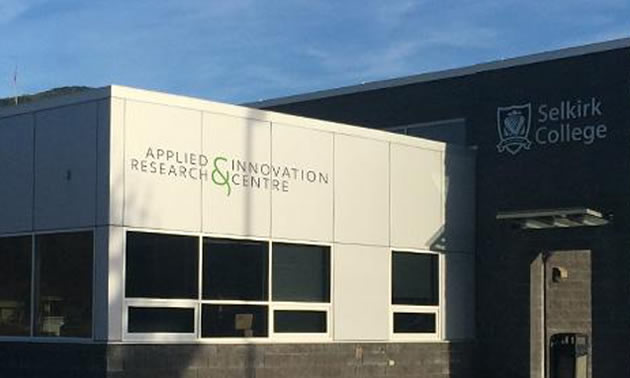 Kootenay Association of Science and Technology (KAST) is reporting a couple of exciting updates on two major applied research and innovation initiatives of the Selkirk Geospatial Research Centre (SGRC): Open Data and UAVs.
Open Data: the SGRC was awarded a major grant from Canada's Social Science and Humanities Research Council (SSHRC) in April of this year. See http://selkirk.ca/news/selkirk-college-benefits-federal-innovation-funding. This grant of $240,000 over three years will allow us to learn about Open Data best practices and work with local and regional governments and other public entities in the region to extend the benefits of Open Data and related Open Government to the Columbia Basin region. As you may know, the BC government and the Canadian government have adopted Open Data policies and more and more datasets are released under an Open Data license that allows free access and re-use of the data in any way imaginable. If you go to www.data.gov.bc, you can discover and download hundreds of datasets provided free of charge Open Data license. Removing barriers to data access and re-use adds greatly to data value since more people are able to use it for more purposes. We always thought of ourselves primarily as physical or natural science geographers, but now we realize that we are actually human geographers (or "humans") as well! We are very excited to move this project forward and will keep you all posted as we progress.
Drones: we are now airborne with unmanned aerial systems/vehicles (UAS or UAV). We flew our first mission as part of Selkirk's School of Environment and Geomatics field school (see http://www.sgrc.selkirk.ca/blog/sgrc-drone-project-takes-off/) and are currently one of the only – perhaps the only – organization doing experimental field work with a UAV mounted with a thermal camera in BC. We recently secured internal funding to purchase another UAV (we are using 3DR Solo Quadcopters -see https://3dr.com/solo-drone/), a multispectral sensor (great for vegetation mapping), and photogrammetry software as well. Moving from a mainly software focused shop to one with a major hardware focus as well has proven to be quite challenging and very rewarding. We wonder if we'll need to add "familiar with basic robotics and electrical engineering" to our job descriptions! We are flying a number of proof of concept projects this summer and are looking for partners in the private, public, and non-governmental sectors to work with, so let me know if you have an idea you would like to explore (we aren't doing weddings or extreme sports videos though!)
While most of Selkirk College becomes quite sleepy over the summer, things are buzzing at the Applied Research & Innovation Centre (http://selkirk.ca/news/selkirk-college-opens-new-applied-research-innovation-centre). If you haven't checked out our new digs yet, or even if you have, you are more than welcome to visit us any time.We are also a place to come whenever your Castlegar flight is delayed or cancelled – we are just a few hundred metres south of the terminal building (turn left as you walk out of the airport).