Environmental assessment certificate application review of proposed Fording River Operations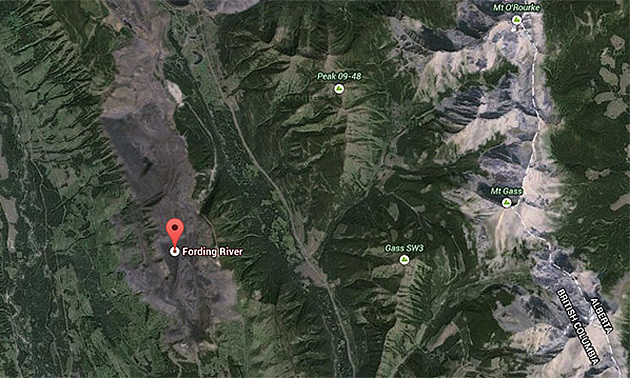 Teck Coal Limited (Teck) is proposing an extension, referred to as the Swift Project (Project), to the existing Fording River Operations located north of Elkford, B.C. The Project would maintain the existing coal production capacity of the Fording River Operations and would extend overall mine life by approximately 23 years.
Teck must obtain an environmental assessment certificate (Certificate) before any work can be undertaken on the proposed Project. Teck has submitted the application for a Certificate (Application) to the Environmental Assessment Office (EAO). EAO has determined that the Application contains the required information and accepted it for detailed review.
The review of the Application will occur over 180-day period, starting January 28, 2015. During the review, EAO will prepare an assessment report on the Project and recommendations to Ministers on whether a Certificate should be issued.
Invitation to Comment
EAO seeks public comments on the Application to ensure that information and concerns regarding the effects of the Project are identified and responded to during the Review Stage, and taken into consideration for the Ministers' final decision to issue the Certificate.
The 45-day comment period will begin on February 20, 2015 and end on April 6, 2015. EAO will consider all comments related to the Application received during this period.
An electronic copy of the Application and information regarding the environmental assessment process are available at eao.gov.bc.ca.
DVD copies of the Application are also available for viewing at these locations during the comment period: Elkford Public Library (816 Michel Rd, Elkford, B.C.) Sparwood Public Library (110 Pine Ave, Sparwood, B.C.) Fernie Heritage Library (492 - 3 Ave, Fernie, B.C.) Crowsnest Pass Library (2114 - 127 St, Blairmore, A.B.)
EAO accepts public comments through the following ways: · By Online Form · By Mail: Tracy James Project Assessment Manager Environmental Assessment Office PO Box 9426 Stn Prov Govt Victoria BC V8W 9V1 · By Fax: 250-387-2208
Open House
EAO invites the public to attend an Open House about the environmental assessment process, and the purpose and content of the Application.
The Open House will be held: At: Elkford Community Conference Centre (Teck Room) 818 Michel Road Elkford, B.C. On: Wednesday, March 4, 2015 From: 4:00 pm until 8:00 pm EAO,
Teck and Teck's environmental assessment consultants will be present to provide information and respond to questions about the Application at the Open House. This will be the final public comment period on the environmental assessment for the Project. There will be an additional public comment period held for the provincial permits associated with the Project.