Electric vehicle charging stations coming to the Kootenays
Travel to and throughout the Kootenay region is challenging for electric vehicles due to a shortage of charging infrastructure.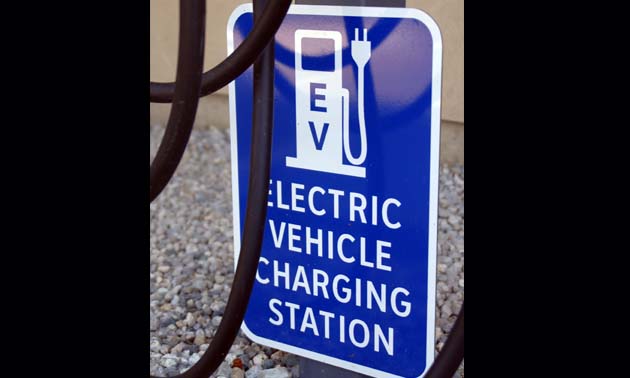 More than $1 million has been generated to build a network of electric vehicle charging stations between the Okanagan and Alberta, thanks in large part, to an innovative collaboration between local and provincial government as well as a variety of funding agencies.
Electric vehicles (EV) are quickly becoming an affordable and reliable option for drivers and represent a significant opportunity to reduce local greenhouse gas emissions.
"While increased adoption of electric vehicles by Kootenay residents will reduce our transportation emissions and support local climate action commitments, electric vehicles are also the future of travel. They will save residents money on fuel and provide a superior driving experience through our beautiful region. Our goal is to install the base network that will make electric vehicle travel safe, reliable and enjoyable," said Rob Gay, Chair of the Regional District of East Kootenay.
Currently travel to and throughout the Kootenay region is challenging for electric vehicles due to a shortage of charging infrastructure within communities and along the major highway corridors -- like Highway #3.
To make electric vehicle ownership and travel a more realistic reality for both residents and tourists, the Regional Districts of Kootenay Boundary, Central Kootenay and East Kootenay endorsed a Columbia Basin-wide electric vehicle strategy. The two-year project is designed to maximize electric vehicle adoption by residents and to support tourism and economic diversification. This will be achieved through the installation of a network of DC Fast Charging and Level 2 electric vehicle charging stations. Fast-charging stations allow for a quick stop on route, while Level 2 stations provide opportunity to shop, dine or visit tourism attractions while vehicles charge for up to six hours.
Funding has been put together over the past 12 months, and now more than $1,000,000 has been confirmed to construct charging infrastructure, facilitate public engagement and work with new car dealers in the Kootenays. A roll-out strategy is slated to kick off in 2017. The development of this strategy was made possible through funding of the East Kootenay Community Energy Manager, supported by the Regional District of East Kootenay, Columbia Basin Trust, BC Hydro and FortisBC.
Source: RDEK