Ed Attridge new Executive Director at Trail Chamber of Commerce
Ed Attridge replaces recently retired Audry Durham as the new Executive Director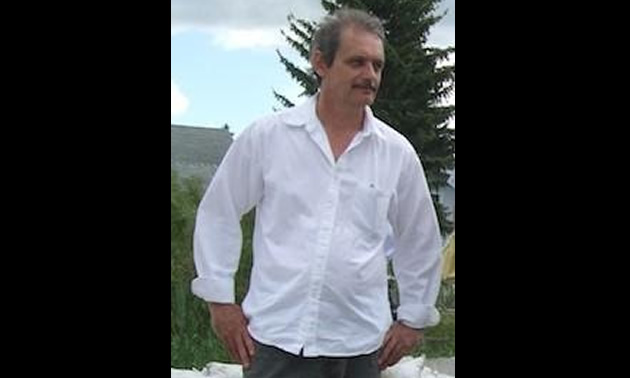 In case you missed it, the Trail Chamber of Commerce has a new executive director, Ed Attridge. He replaces the recently retired Audry Durham.
Here is a recent message from Ed Attridge on his introduction as the new executive director:
"Please allow me to introduce myself. For those of you who have not yet met me, my name is Ed Attridge and I am the (new) Executive Director for the Trail and District Chamber of Commerce.
"I have met a lot of people and learned a lot about the Chamber and its Membership, activities and functions. I have considerable experience with community economic development and have been looking for ways to integrate this experience with the Chamber for the benefit of the Members and the communities that we serve. I am pleased to report that the picture is coming into focus more and more as time goes by. The best thing that I have learned so far is that this position gives me the opportunity to work with great people. From the Chamber Board of Directors to the Members that I have met, I am confident that these people will assist me in finding the best way for me to fit into the good work that the Chamber has been doing for over 100 years!
"Of all the people I have met so far, I would like to utilize this opportunity to bring your attention to one in particular that deserves a large round of applause - Audry Durham. For the last 3 years, Audry has been working hard to conduct the operations of the Chamber and to position it to meet the challenges of a rapidly evolving world. Her leadership, dedication and outright hard work have stream-lined the Chamber's functions and have solidified Membership benefits such that I am honoured to be taking over the reins - and will be challenged to fill her substantial footsteps. She has been indispensable to me during my orientation and her obvious passion for the well-being of the Chamber and its Membership has been inspiring. Audry has mentioned to me that she is retiring but she has a strong sense of community engagement/volunteerism and seemingly unbounded energy so I expect that her future endeavors will continue to bring benefit to the community of Trail and its neighbours. At this time, I would like to thank Audry for all her effort and wish her, on behalf of myself, the Chamber Board of Directors, and so many other people I have spoken with, the absolute best with her future plans.
"An excellent example of the good work the Chamber has been doing is the recently held 2018 Business Excellence Awards. This sold-out event was, by all accounts, a smashing success. The Chamber wishes to express its congratulations to all the Business Excellence Award winners and its thanks to all who participated in the award competition and ceremony. It is important to recognize the achievements of our local business community and to let everyone know that we have noticed and appreciated their efforts and contributions. This is the goal of the Business Excellence Awards initiative and it is my strong belief that this year's competition and ceremony succeeded in accomplishing this goal in a spectacular, exciting and fun way. Make sure you congratulate this year's winners while shopping in their stores and/or supporting their endeavors (Go Smokies!!).
"It looks to be a busy path moving forward for the Chamber. Being new to the area, it is exciting for me to see and learn about all of the exciting things that are going on in the region. In closing, I would like to thank everyone for the support they have given me during my first weeks as the Chamber's new Executive Director. I would also like to assure everyone that I will be working hard to try to bring benefit to the Membership and the community, and will strive to continue the good work the Chamber has been doing."
We wish Ed Attridge and the Trail Chamber of Commerce much continued success.
Source: Trail Chamber of Commerce e-newsletter