DMG provides flagship mining facility update
DMG Blockchain Solutions Inc. is a diversified blockchain and cryptocurrency company.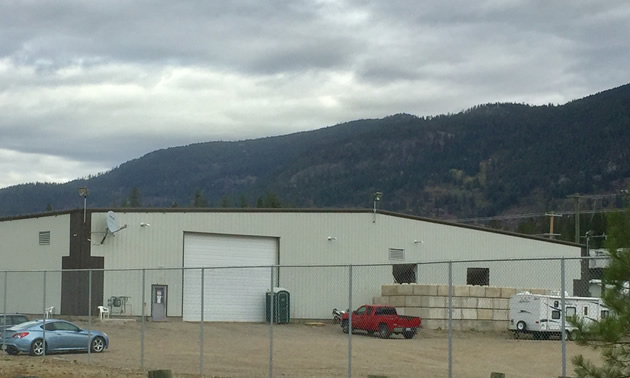 DMG Blockchain Solutions Inc. (TSX-V: DMGI) (DMGGF:OTC US) (FRANKFURT:6AX) ("DMG"or the"Company"), a diversified blockchain and cryptocurrency company, provides an update of its new flagship mining facility in eastern British Columbia, located at Christina Lake.
DMG has completed construction of all essential components of its 85-megawatt substation. DMG began the process to commission its substation in mid-September. The commissioning is being orchestrated by DMG to meet the requirements of the regional utilities and power authorities. This process is expected to be completed mid-to-late October. As DMG's COO, Sheldon Bennett, commented, "As soon as the commissioning process is completed, DMG is ready to energize."
DMG is now actively in discussions with existing and prospective industrial mining customers for its Mining-as-a-Service (MaaS) offering. At this new facility, DMG can host in excess of 30,000 units of industry-standard bitcoin miners.
As DMG has constructed its own private substation, the Company believes its usage will have no material impact on the power needs of the local community. CEO Dan Reitzik commented, "DMG is tremendously excited about the completion of this new facility and is grateful that we can continue to meaningfully contribute to the local economy and to be a new source of employment in this region."
DMG Purchases its Flagship Facility Land and Building
DMG also announces that it has exercised its option to purchase its flagship facility comprised of 34 acres of land with an existing 27,000 square foot building, located in British Columbia.
Stock Options
DMG also announces that its Board of Directors has approved the re-pricing of 2,726,666 stock options to purchase common shares (the "Options"), which were issued at a price of $0.80 on February 8, 2018, to an exercise price of $0.40. This new price more accurately reflects the current blockchain marketplace. All other terms remain unchanged. This re-pricing is subject to TSX Venture Exchange approval, and to disinterested shareholder approval of 600,000 of these Options which were issued to directors and officers, at the Company's upcoming Annual General & Special Meeting being held on October 25, 2018.
About DMG Blockchain Solutions Inc.
DMG Blockchain Solutions Inc. is a diversified blockchain and cryptocurrency company that manages, operates and develops end-to-end solutions to monetize the blockchain ecosystem. DMG, with its Blockseer division located in Silicon Valley, intends to be the global leader in industrial scale crypto mine hosting – Mining as a Service (MaaS), crypto mining, blockchain forensics/analytics, and blockchain platform development.
For more information on DMG Blockchain Solutions visit: dmgblockchain.com