District of Elkford social media launch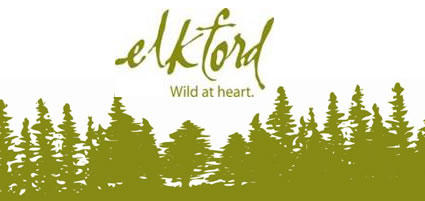 The District of Elkford mayor, council and staff are very excited to announce the district's entrance into the realm of social media. In conjunction with Elkford's 40th birthday party celebration, the District of Elkford launched Facebook, Twitter and YouTube pages on July 12, 2011.
The district will use these online tools to interact and engage with the community, promote events and keep residents up to date on everything that is going on locally. Check out the District of Elkford's Facebook and Twitter accounts for more information on the 40th birthday party celebration, and be sure to view the new promotional video on YouTube.
Elkford is a picturesque Rocky Mountain town incorporated on July 16, 1971 as a home for miners working at newly-established Fording Coal operations. From its early days as a collection of temporary homes, a one-room school and a single general store, Elkford has grown to its current population of nearly 3,000 residents.
Elkford provides residents and visitors with endless outdoor activities to engage in and is a great place to live, work and play.
On July 16, 2011, the District of Elkford is hosting a 40th birthday party celebration in the Elk's Ball Field. All residents are welcome to attend. For more information, please visit www.elkford.ca.