Cranbrook's Coles Bookstore has new manager—Tasy Strouzas
Tasy has worked at a number of the retail outlets in Cranbrook over the years, including most recently Wal-Mart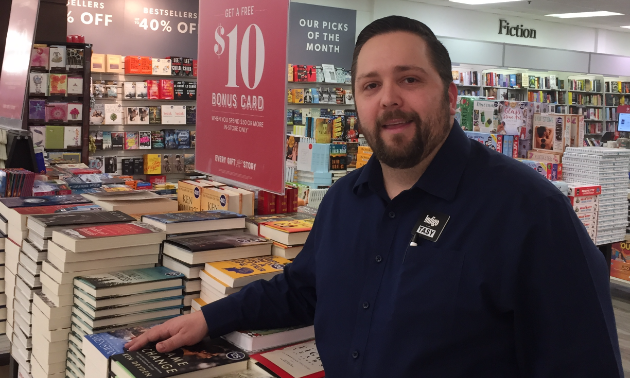 Well-known Cranbrook resident Tasy Strouzas is the new manager of the Coles bookstore in Tamarack Centre in Cranbrook. Tasy has worked at a number of the retail outlets in Cranbrook over the years, including most recently Wal-Mart. He ran for Cranbrook City Council in the past and has been on the Cranbrook Library board as well.
"The Coles bookstore in Cranbrook is a great store and I am pleased to be the new manager," said Tasy Strouzas. "We have a great selection of books and a long list of loyal customers. As the new manager I look forward to meeting them all and discussing books with them."
Coles Cranbrook is open seven days a week and operates on shopping centre hours. Stop by and say 'hi' to Tasy and the friendly staff at Coles in Cranbrook.
Longtime Coles manager Judy Jackson has moved on to other opportunities.
Coles is a Canadian bookstore chain owned by Indigo Books and Music. Coles serves as Chapters/Indigo's brand for small-scale bookstores in locations such as shopping malls like Cranbrook's newly renovated Tamarack Centre.