Cranbrook's $2.8M Idlewild Dam restoration project well underway
The work is being completed thanks to $2.8 million provided through the federal Gas Tax Fund.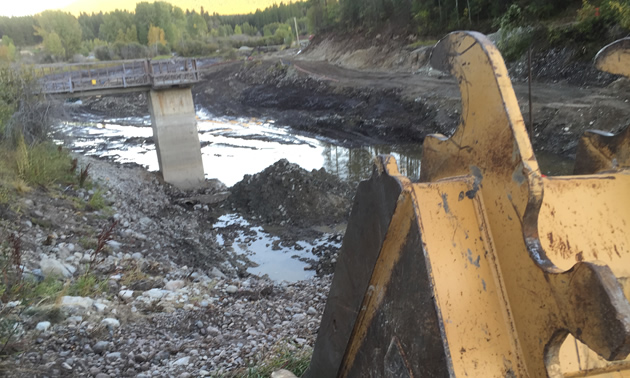 Enjoying Canada's vast green spaces and parks is a favourite pastime for Canadian families as a way to meet with relatives and neighbours, appreciate nature and share some quiet time.
Residents and visitors to the City of Cranbrook area will soon be able to enjoy the restored and enhanced Idlewild Lake and park areas thanks to a project that is well underway which will rehabilitate the Idlewild Dam and reservoir. The work is being completed thanks to $2.8 million provided through the federal Gas Tax Fund.
The project broke ground in early August and will take approximately three years to fully complete. It will include the rehabilitation of the dam and spillway, along with recreational and shoreline improvements to the park. A Parks Master Plan is also being created to formalize the upgrades to the recreational features of the park. This plan will take into consideration input from a 2015 Idlewild Park community survey that received over 1000 public responses.
"Ideas and priorities we heard from Cranbrook citizens, stakeholders, and staff has been crafted into a draft Master Plan for Idlewild Park. The project team wants to get your feedback If you've missed out on previous engagements, have new ideas or want to continue being part of the process, please come join the conversation. An open house is set for Tuesday September 20, 2016 from 4 to 8 pm in the Manual Training School at the Cranbrook Public Library," stated the City of Cranbrook recently.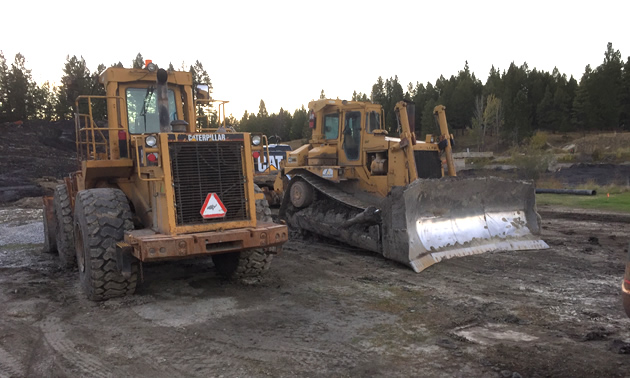 Local contractor, Barrie Mackay Contracting is doing the work on the project and residents are reminded to stay out the construction zone while the project is underway.
The Government of Canada provides more than $266 million in indexed annual funding for municipal infrastructure in British Columbia through the federal Gas Tax Fund. The majority of this funding is allocated to municipalities who decide which projects will address their local priorities. They can spend, pool, bank or use their annual allocation to finance loans related to eligible infrastructure or capacity building projects. The Union of British Columbia Municipalities (UBCM) administers the Gas Tax Fund in BC, in partnership with Canada and British Columbia.
Key Quotes on the project:
"Through the federal Gas Tax Fund, the Government of Canada is allowing communities in British Columbia, and across Canada, to make informed decisions about their infrastructure investments and how best to spend federal dollars. The Idlewild Dam rehabilitation project will better protect the local environment and will open up improved recreational opportunities in an area that has been cherished by residents for so many years."
The Honourable Amarjeet Sohi,
Minister of Infrastructure and Communities
"Idlewild is one of my family's favourite relaxation spots in Cranbrook. When the dam holding back our beautiful trout pond was deemed unsafe, I promised Mayor Pratt that I would do all I could to help find the funds to restore the dam and the pond. I am grateful to UBCM and the federal government for their support."
Bill Bennett,
MLA Kootenay East
"The City of Cranbrook is very appreciative of this funding provided from the federal Gas Tax fund. I would especially like to thank the City and UBCM staff who put a lot of time and effort into the preparation of the funding request. Thank you to the Honourable Amarjeet Sohi, Minister of Infrastructure and Communities, Kootenay East MLA Bill Bennett and to the Union of BC Municipalities. Once the dam is rebuilt and the surrounding park improved, it will provide residents with many years of enjoyment and various activities."
Lee Pratt,
Mayor, City of Cranbrook
"Dam replacement is a priority for many communities in British Columbia. I am pleased to see the support provided by the Federal Gas Tax Fund for this project will rehabilitate Idlewild Park."
Al Richmond,
UBCM President