Cranbrook Tourism launches new website and announces board of directors
Cranbrook Tourism launched a new website recently as part of a more robust effort to market and promote Cranbrook & region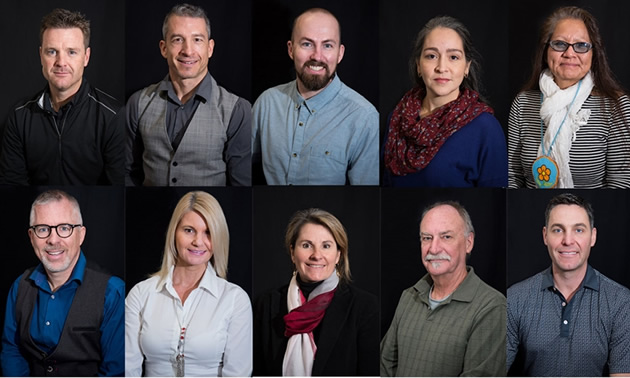 Cranbrook Tourism launched a new website recently as part of a more robust effort to market and promote Cranbrook & Region as a preferred year-round destination for leisure, meetings and nature-based travel. The purpose of the organization is to attract more visitors to the region, positively impact the local economy and contribute to improved quality of life for residents.
The launch of the new website was the culmination of years of work laying a foundation for the new destination marketing organization that is Cranbrook Tourism. Other major developments in 2018 have been the hiring of a new executive director and the creation of a 10-member board of directors. Executive director, Kristy Jahn-Smith started with the organization in late summer.
"Our goal with the new website is for it to inspire and inform both visitors and locals," says Jahn-Smith. "Much work has been done this year to develop images and video content that help tell the Cranbrook story. Work on a website is never done and as the number one marketing tool we have there is a lot more to do." Organizations and individuals are invited to share feedback through the site and submit events to the site's events calendar.
The 10-member board of the Cranbrook and Region Tourism Society is comprised of local accommodators, business owners and tourism stakeholders.
The Cranbrook and Region Tourism Society Board of Directors are:
Chairman, Chris Andrews: General Manager of Wildstone Golf Club
Treasurer, George Freitag: Owner of Elizabeth Lake Lodge
Secretary, Mike Peabody: Owner of The Choice Boardshop and Cranbrook City Councillor
Heidi Romich: Owner of The Heid Out and Fisher Peak Brewery
Livia Lara: Manager of the Cranbrook Farmers Market
David Kroeker: General Manager of the Prestige Rocky Mountain Resort
Tristen Chernove: General Manager of the Canadian Rockies International Airport
Jenn Bouchard: General Manager of Days Inn Cranbrook
Steve Kamps: Coordinator & Faculty of Tourism & Recreation Management Programs at College of the Rockies
Janice Alpine: Business Development Officer of Ktunaxa Nation Council.
"Local collaboration will be hugely impactful when it comes to making Cranbrook a destination of choice. Whether you represent a local business, a community group or just have ideas to share we want to meet with you," says Jahn-Smith.