Condo/resort trends in the Kootenays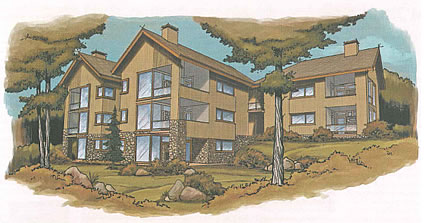 Buyers are more cautious and developers face narrower margins than they did a few years ago, said Ed Romanowski, president and CEO of Bellstar Hotels and Resorts, in an interview with newspaper, Business in Vancouver.
Romanowski said prices of resort properties are 10 to 20 per cent down from market peak, driven down by a general decline in asset values as well as a surfeit of listings and the knock-on effect of the HST. Prices have come down but the cost to build has not dropped by 20 per cent.
Smaller units with better finishes are now the order of the day, he said. For example, Kokanee Springs Resort is seeing interest in bungalows over two-bedroom villas with lofts.
The smaller but lavishly outfitted units are now under construction at Kokanee Springs Resort in Crawford Bay.