College of the Rockies: News and Notes
First-year nursing students are holding a Health Awareness Fair, February 7; Tourism Management students off to provincials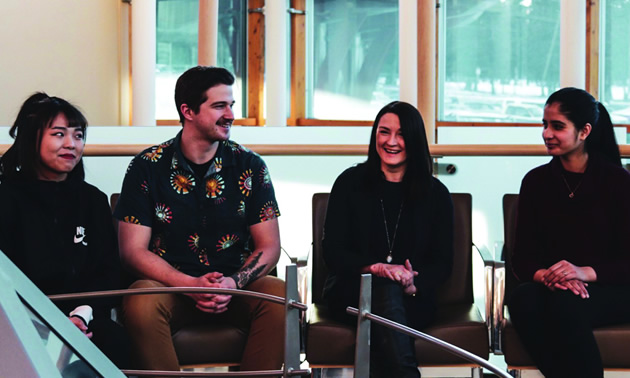 College of the Rockies' Health Awareness Fair - Thursday, February 7
Event features 1st year Bachelor of Science in Nursing students presenting information on a variety of topics, including: the benefits of exercise, stress, moving from independent to assisted living or long term care, sun safety, sexual health, vitamin D, sleep, and food for thought.
What: College of the Rockies Health Awareness Fair
Who: Hosted by College of the Rockies' 1st year BSN students
When: Thursday, Feb. 7, 11:00 a.m. to 3:00 p.m.
Where: Baker Street Professional Centre (downtown Cranbrook next to Sobey's/Safeway)
On-location interview contacts: Jennifer Ham, BSN Instructor, 778-773-2843 (cell)
The annual event provides an opportunity for first year Bachelor of Science in Nursing students to present on a variety of health topics and for the general public to learn valuable health information. Students will also be collecting food donations that will be given to the Cranbrook Food Bank.
Tourism Management Students Off to Provincial Finals in Vancouver
College of the Rockies Tourism Management students (pictured above l-r) Wen Xi, Braydon Lemay, Rebecca Beresford-Orr, and Kudratpreet Kaur were named the top team at the recent Kootenay Rockies regional Winning Pitch competition. Organized and presented by go2HR, B.C.'s tourism human resource association, the 2019 competition saw student teams develop a new product or service that supports the development of accessible tourism opportunities in the Kootenay Rockies region. The College team's winning proposal was for Kimberley Alpine Adventures, which looked at developing accessibility for the Kimberley Alpine Resort during all four seasons. The team will represent the region at the provincial finals in Vancouver later this month.