Cheers! Revelstoke's Mt. Begbie Brewery wins gold award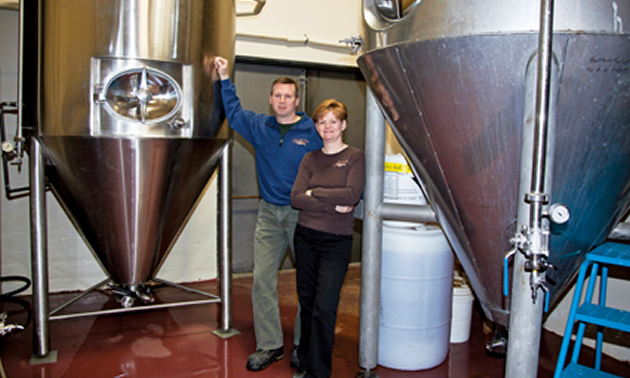 Amongst the many B.C. craft breweries (mostly from Vancouver and area) which came away winners at the recent Canadian Brewing Awards — Revelstoke's Mt. Begbie Brewing Co., was one of the big winners.

Mt. Begbie's Begbie Cream Ale captured Gold in the Cream Ale category. It was the only Kootenay/Columbia based brewery to be recognized with an award.

At 4.7 per cent alcohol, the Begbie Cream Ale is the brewery's original signature beer, brewed first in 1996. A delicious, golden ale, delicately fruity, with a subtle honey flavour that finishes with a crisp hop edge, according to their website.

Mt. Begbie Brewing Co., is owned and operated by Bart and Tracey Larson. In a previous interview, the couple told Kootenay Business that Bart focuses mainly on the mechanics of the operation while Tracey is responsible for administration and marketing, though she credits Bart with the creative and locally inspired brew names, such as Selkirk Stout and Powerhouse Pale Ale.

Congratulations to Mt. Begbie Brewing Co. Cheers!