Castlegar's Millennium Park's new Pavilion adds to a popular community asset
In addition to the Rotary Club of Castlegar, many other sponsors have come together to make this project a reality.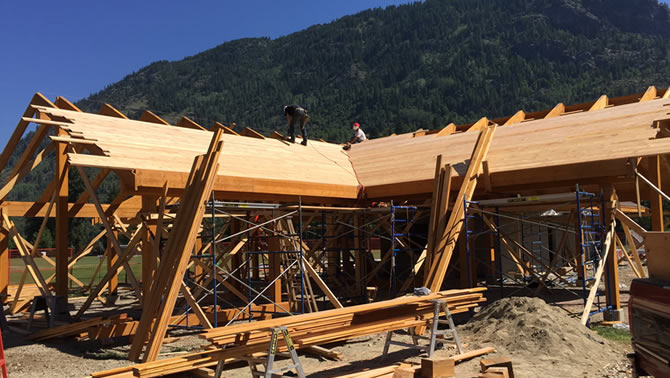 Castlegar's Millennium Park's new Pavilion is nicely taking shape as construction work proceeds at a rapid pace. The new pavilion will add another exciting feature to the beautiful riverside ponds which opened last year
The new Celgar Pavilion will be a combination concession/picnic/storage facility situated adjacent to the current changing facilities.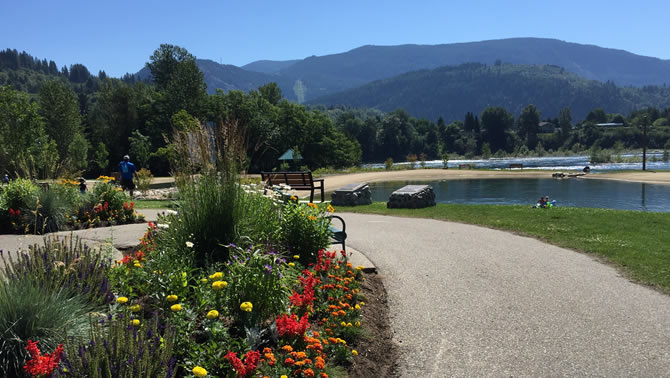 The Rotary Club of Castlegar is the primary sponsor of the project and they have received generous backing, financial and in-kind, from corporate citizens like Zellstoff Celgar, The City of Castlegar, Columbia Basin Trust, Heritage Credit Union; Kootenay Savings Credit Union, and RDCK Area "J" as well as WSA Engineering and the Castlegar Minor Soccer Association.
The city fathers of Castlegar should be recognized for their transformation of Millennium Park, with its crowd-pleasing pools and now a spacious new multi-purpose pavilion in the works, into such a popular and valuable community asset.