Brewing up business in the Kootenays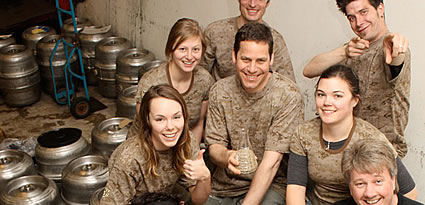 The Business in Vancouver newspaper recently published a list of the biggest breweries and beer distributors in B.C. It is good to see four Kootenay/Columbia-based beer making companies on the list.
Number two on the list is Labatt Breweries, the makers of Kokanee Beer based in Creston, with sales of $277 million. Number 13 on the list is Nelson Brewing Co., in Nelson, with sales of $1.8 million; number 17 on the list is the Mt. Begbie Brewing Co., based in Revelstoke, with sales of $768,424; followed by Fernie Brewing Co., in Fernie, with sales of $520,667.
The list contained 25 breweries throughout B.C., the number one position is held by Molson Coors of Canada with sales of $319 million. So if you are looking for a cool beverage this summer why not top your glass up with Griz Pale Ale, Tall Timber Ale, Kootenay Mountain Ale or Paddywhack, all beers from one of the Kootenay's fine breweries.