BREAKING NEWS — Sparwood announces $84 million in investments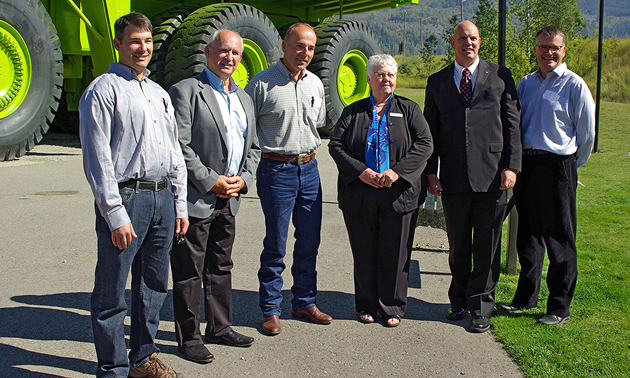 Billed as the biggest news ever to come from the District of Sparwood, the small Elk Valley town hosted a contingent of government officials and dignitaries on Tuesday, September 10, 2013, as they gathered to make a number of substantial announcements about the future of the hub of the Elk Valley.
At the presentation was Sparwood Mayor Lois Halko, MP David Wilks, MLA Bill Bennett, JoyGlobal's western manager Steven Droste, and a Teck Coal representative. They all spoke to the economic benefits of this major investment.
The biggest part of the announcement came from JoyGlobal, which has committed to build a major new branch office in Sparwood. JoyGlobal is an international company — operating on six continents and in over 20 countries — they specialize in the heavy mining and industrial equipment.
Another key aspect of the announcement was a new 80-room Sparwood Hotel complex slated for development at the crossroads of Highway #3 and #43. This full service hotel will contain a conference facility, restaurant and retail outlets.
Teck also announced the purchase option of eight acres across the Highway from the Sparwood Visitors Centre for future development — they are in need pf a consolidated office space in the region. This property will be accessed by a new under-the-highway tunnel slated for development in the near future.
With this announcement Sparwood is certain to continue to grow for years to come.