B.C.'s biggest mines found in the East Kootenay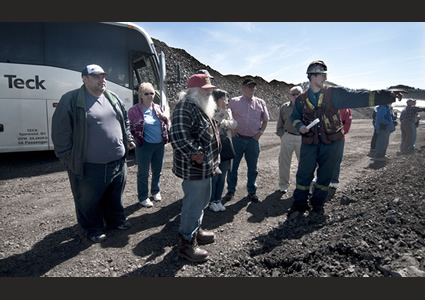 According to a list recently published by Business in Vancouver newspaper, five of the top six mines in B.C., ranked by revenue, are located in the Elk Valley. All five mines are owned and operated by Teck Coal.
1. Fording River, Elkford $1.98 Billion
2. Greenhills, Elkfrod $1.22 Billion
4. Elkview, Sparwood $990 million
5. Line Creek, Sparwood $649 million
6. Coal Mountain, Sparwood $564 million
Number three on the list was Highland Valley Copper, which is also owned by Teck.
Number 18 on the list of the 19 biggest mines in B.C. is also located in the southern Interior. Max Molybdenum mine near Revelstoke, which is owned and operated by Roca Mines, was ranked at number 18 with revenue of $1.7million.
A recent PwC economic report found that Canada's coal mining industry drives substantial benefits to the country's GDP.
PricewaterhouseCoopers (PwC) revealed that coal production in Canada delivers more economic and social benefits than expected. The PwC report found an economic contribution of $5.2 billion to Canada's GDP, including $3.2 billion in direct impacts and $2 billion in indirect impacts. The industry is also a positive contributor to Canada's trade balance and benefits to employment and communities.