12 projects across the East and West Kootenay awarded funding through Arts & Culture Venue Grants
Columbia Basin Trust supports the ideas and efforts of the people in the Columbia Basin.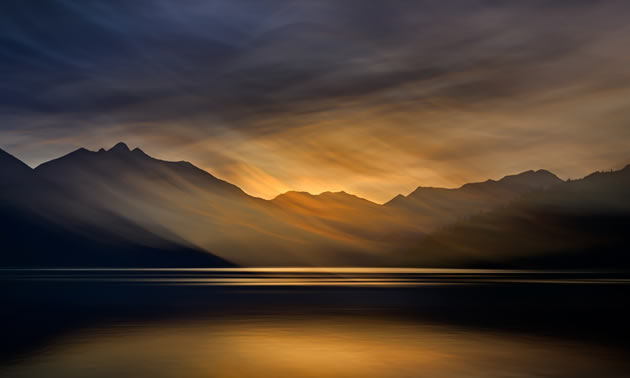 The Columbia Basin Trust is helping 12 facilities across the Kootenays renovate, relocate or upgrade with nearly $830,000 in support through its new Arts and Culture Venue Grants. These grants are part of the Trust's recent $11.6-million, three-year commitment to arts, culture and heritage.
The following is a list of communities and a description and details of the projects awarded grant funding:
Community/Area
Organization
Venue
Description
Funding amount
Cranbrook
Key City Theatre Society
Key City Theatre
Address structural deficiencies and
considerably extend the life of the facility by upgrading the roof structure including theatre trusses, purlins, joists and roof beam remediation.
$487,015
Golden
Golden
District Arts
Council (aka
Kicking Horse
Culture)
Golden Civic Centre
Replace the Great Hall's original
hardwood flooring, which can't be
refinished due to age and degradation of plank joints.
$48,000
Invermere
Columbia
Valley Arts
Council
Pynelogs Art
Gallery &
Cultural Centre
Move the audiovisual system,
currently installed in the kitchen, into the gallery's main room.
$2,165
Kaslo
Langham
Cultural
Society
Langham
Cultural Centre
Theatre
Install new equipment including spot
lights, LED lights, control consoles,
audio and mechanical switches,
recording microphones, digital mixer
with I-pad, projection screen, speaker mounts, theatre curtains and theatre-specific chairs.
$22,000
Nelson
Capitol
Theatre
Restoration
Society
Capitol Theatre
Cover 30-year-old plywood flooring
with a finishing layer of commercial
high-quality marmoleum.
$18,000
Nelson
Nelson Civic
Theatre
Society
The Civic
Theatre
Purchase, ship and install new power amplifiers, monitors, speakers and sub-woofers.
$73,373
New Denver
The Hidden
Garden
Gallery
The Hidden
Garden Gallery
Convert a large garage into an art
gallery by upgrading the electrical
system, installing gallery-quality track lighting and installing a handicapped-accessible, wooden, heritage-looking front door and a decorative awning.
$15,210
RDCK Area H
The Rural
Alternatives
Research and
Training
Society
The Vallican
Whole
Community
Centre
Install a new sound system, stage
lighting, track lighting and programmable thermostats; replace
the flooring in the performers' green
room; replace damaged plastic tables; improve the safety of the children's balcony; and replace a mezzanine pony wall.
$20,311
RDEK Area G
Edgewater
Recreation
Society
Edgewater
Community Hall
Improve acoustics by installing
purpose-built sound-absorbing panels on the walls of the hall and the walls and ceiling of the performance stage.
$5,000
Revelstoke
Revelstoke
Arts Council
Revelstoke
Performing Arts
Centre
Upgrade systems and equipment
including a sound system, a lighting
system and a video projector and
HDMI system with a cinema-quality,
wood-veneer, freestanding acoustical shell to enhance sound quality for musicians and audience members.
$128,000
Rossland
Rossland
Light Opera
Players
The Bodega
Hotel
Install a new high-efficiency gas
furnace.
$5,822
Trail
The Greater
Trail Area
Creative
Activities
Centre
Society for
Visual Arts
VISAC Gallery
Install new exterior signage and an
awning over the best entrance to the gallery, which is also the accessibility access door.
$3,960
TOTAL $828,856