Arrow Installations expands to Sparwood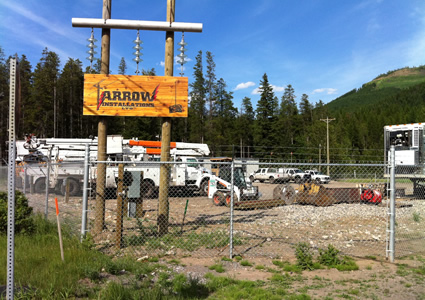 Arrow Installations, based in Cranbrook, has been providing power line contracting services to southern British Columbia for over 25 years. The company is excited about their recent expanded service with the opening of a Sparwood facility.
"We are a community-oriented company and have been working in the Elk Valley for some time now," said Arrow Installations owner, Mike Honeyman. "So we are very pleased to have opened a permanent office in Sparwood."
The Sparwood facility, located at 602 Sparwood Avenue, has been up and running with full staff since the start of the new year. Immediate positions for power line technicians, apprentices and trade trainees are available with the company.
Arrow Installations is a leading provider of power and utility construction and planning services with a reputation for reliable, high-quality, cost-effective contracting and electrical power line consulting.