Arches opening celebration September 11, 2010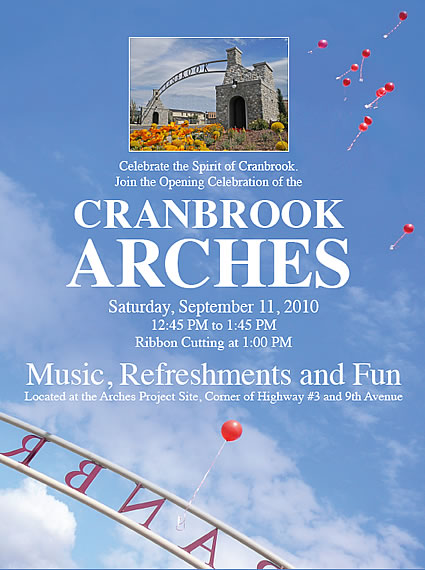 Everyone is invited to attend the grand opening of the Cranbrook's new arches. The arches hail back to a former era and simpler time, but they present a contemporary look and feel of today. What a great landmark to welcome visitors to Cranbrook's downtown.

A tremendous salute to all who contributed to seeing this project from idea to completion. It serves Cranbrook well.