ʔaq'am Trading Centre opens Centex Gas Bar
The project was an initiative of the ʔaq'am Community Enterprises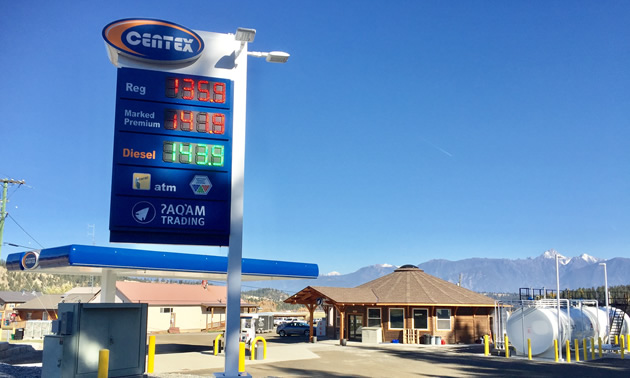 ʔaq'am Trading Centre recently held an official grand opening of their new Centex gas bar. The project was an initiative of the ʔaq'am Community Enterprises and marks another successful project of the local First Nations community. The ʔaq'am Trading Centre opened back in 2014 as a local convenience store and has now added the Centex gas bar.
Officials such as Chief Joe Pierre and ʔaq'am Community Enterprises CEO Christopher McCurry were on hand for the occasion.
Centex Petroleum is a Calgary-based independent fuel provider. You can find their stations in Alberta that are located in Calgary, Edmonton, Exshaw, Nisku, Peace River, and Walsh. The company also has stations in B.C. that are located in Windermere, Fairmont, Canal Flats, Kimberley and, of course, the newest location near the St. Eugene Mission.
According to their corporate messaging, "Centex is 100% Western Canadian owned and operated, 100% independent. By offering consistently competitive fuel prices, convenient locations, and a variety of services to people on the go — we're seen as a fresh alternative to the big guys."