An award-winning philosophy
New Dawn Development is no stranger to awards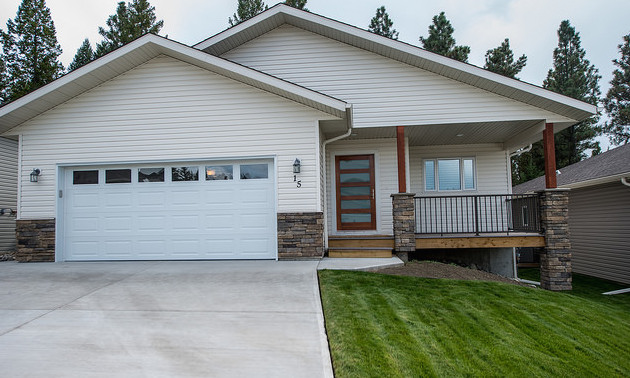 Winning awards is nothing new for Cranbrook-based New Dawn Developments. A tabulation of just some of the company's recent awards is impressive in itself.
For example, in 2011 New Dawn projects won a prestigious AWMAC Excellence Award in three categories for kitchen and counters built by Cranbrook Interior Woodwork, they have garnered several sustainable and green building awards, plus company president Chad Jensen was honoured with BC Homes magazine's residential construction of the year award. In 2014 it was the CHBA Rocky Mountain Housing Award for the best single family home up to 2,000 square feet and under $500,000, then in 2015 the company won the CHBA Rocky Mountain Housing Award for the best single family home over 2,000 square feet and over $750,000. This was topped off recently with the 2016 Georgie Award for the best single family detached home up to 2,000 square feet and under $500,000.
The Georgie Award comes from the Canadian Home Builder's Association of British Columbia and was for the Novak residence in Cranbrook's Northwood Estates.
"The Georgie Awards continue to be the premier housing awards program in Canada because of the diverse and high-level entries we receive from across British Columbia," said CHBA BC's CEO Neil Moody. "This year was no exception and all of the winners represent the level of quality and professionalism we have come to expect within the residential construction industry in the province. Congratulations to all of our finalists and winners for their accomplishments."
New Dawn Developments has grown dramatically during the past 15 years, starting with less than 10 employees and peaking at more than 60. The company has become more technology-based over the years and moved to a new office facility, located on Industrial Road No. 2, four years ago. One of the things company president Chad Jensen said he loves about the construction industry is that it's always changing—new clients, new projects, new deals. However, the basic principles of New Dawn have remained the same—quality and fair price.
This simple philosophy and focus has propelled the company into being a finalist in many award categories—a distinction that is well-deserving and a reflection of New Dawn's customer-focused approach.