5th Annual Health, Wellness and Active Adult Living Expo
The return of the health and wellness expo: the Kootenays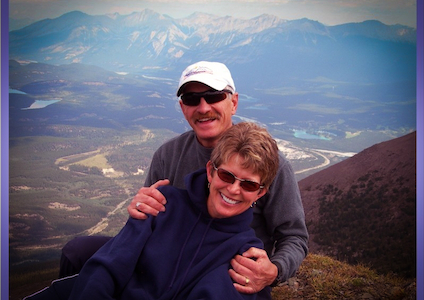 Youth to active seniors are sure to enjoy this year's Rocky Mountain Health, Wellness and Active Adult Living Expo, featuring special guest speakers: John and Debbie Mandryk; Adele Engel; Laurie Dickson and Dr. Trent Brereton.
With a full slate of six dynamic speakers and over 15 exhibitors, the annual event promises to offer health tips for all.
The 5th Annual Rocky Mountain Health, Wellness and Active Adult Living Expo will be held Saturday, January 28th, from 10 a.m. to 4 p.m. at the Prestige Inn in Cranbrook. And best of all admission is absolutely free.
Again this year at the Wellness Expo is the senior showcase designed to encourage and promote active adult living. A number of exhibitors will be displaying services and products especially designed for active adults and retirees.
"This theme is especially appropriate as our Kootenay population ages. Our exhibitors are there to offer helpful suggestions so we can all stay healthy and active," said Maureen Gordon, a representative of Kootenay Business, and an organizer of the event.
The 2012 Health, Wellness and Active Adult Living Expo will focus on active, healthy living. For example, you won't want to miss the inspiring and interactive presentation by CanFitPro Certified Personal Trainers John and Debbie Mandryk at 11:30 to 12 noon.
The Mandryks specialize in working with older adults. Both have a competitive sport background. Their focus is on healthy aging and developing fun programs to promote functionality. As well as working with clients on strength, cardiovascular endurance, flexibility and balance, they explore other factors that influence our state of health and wellness, including nutrition and positive social relationships.
Join Debbie and John for an enjoyable interactive discussion about the components of health aging.
Also in attendance and speaking at the event will be Adele Engel of Panorama. She is the owner of Evolution Wellness in Panorama and the developer of the internationally acclaimed Essential Nutrition Mix.
As a holistic health and wellness coach Adele has much to share with those looking to feel and look better.
The Expo offers attendees a valuable opportunity to meet face-to-face with many health and wellness experts. These professional are ready to assist people to reach their wellness goals in 2012.
Make sure to start 2012 out on the right foot by talking one-to-one with over 15 wellness exhibitors who will be on hand to answer your questions. They will provide you with suggestions to ensure that your personal well-being and active lifestyle choices are achievable.
Rocky Mountain Health, Wellness and Active Adult Living Expo speakers schedule:
Hospice Brings Dignity
Don Davidson (Cranbrook Hospice Society)
Time: 10:10 - 10:30 a.m.
Aspire 2B Fit Program
Laurie Dickson
Personal Trainer
10:30 - 11 a.m.
Let's Get Moving...The Benefits of Older Adults Staying Active
John and Debbie Mandryk
11:30 a.m. -12 noon
CanFitPro Certified Trainers present an interactive session.
Better Breast Health & Cold Laser Pain Treatment
Dr. Trent Brereton, Naturopathic Physician
1 - 1:30 p.m.
Kootenay Health Centre
Live, Feel and Look Better...Naturally!
From the developer of the Internationally Acclaimed Essential Nutrition Mix
Adele Engel, Evolution Wellness, Panorama, B.C.
1:30 - 2 p.m.
Good Health Starts With Your Feet?
Dr. Kevin Roberge (Archway Foot Orthotics)
2 to 2:30 p.m.
Secure and Protect Your Personal Identity
Gerry Mackinnon
Legal Shield
2:30 to 3 p.m.
Participants:
Abundant Energy
Archway Orthotics
Aspire 2B Fit
Dr. Trent Brereton, Kootenay Health Centre
Cranbrook Hospice Society
Curves – Cranbrook
Evolution Wellness
Kootenay Business
Kootenay Seniors Care Network
Legal Shield
John and Debbie Mandryk – CanFitPro Certified Personal Trainers
Millennium Health and Wellness Centre
Neighbourhood Nursing
Nikken Independent Wellness Consultant
Philips Home Health Care Solutions
Peoples Pharmacy