$5M upgrade to Fairmont Hot Springs Resort well underway
Phase two will continue in 2019 with the completion of all accommodation upgrades.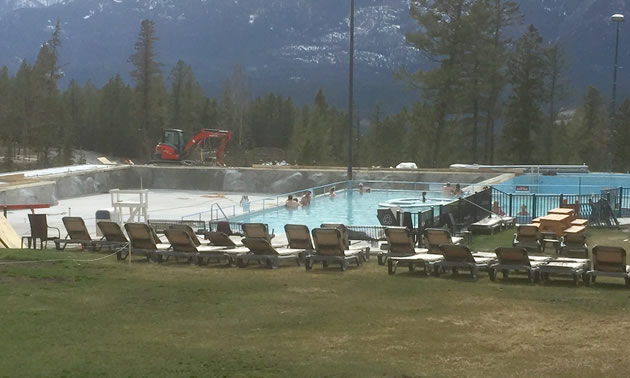 Last summer, Fairmont Hot Springs Resort announced a $5-million financing agreement with the Business Development Bank of Canada (BDC) to help implement several strategic initiatives for the property. The financing agreement includes both funding towards the enhancement of the resort, and advisory services from BDC's highly experienced specialists.
If you visit Fairmont Hot Springs Resort, like I did recently, you can see evidence of the extensive enhancements and renovations that are underway. For example, the new poolside cabanas are complete, the three main hot spring pools are being re-built/re-lined with new concrete finishing, new RV sites have been constructed, the change rooms have been renovated and eight park model cabins have been installed above the parking lot.
"We are thrilled about our new financing agreement with BDC and the positive impact this will have on our visitors. We are confident that the accommodation and amenity upgrades will guarantee Fairmont Hot Springs Resort remains a premium destination," said Pascal van Dijk, President & CEO, Fairmont Hot Springs Resort, at the time of initial press release. "We are grateful for the generous financing from BDC and excited for the future of the resort."
Upgrades to the property includes:
Modern renovations in all guest bathrooms
Beautifully renovated King rooms and select guest rooms
New deluxe RV sites with spectacular mountain views
Prime location cabins with full kitchen, fireplace, patio, BBQ and can sleep up to six guests
Renovated pool change rooms and expanded grass area around the natural mineral hot springs pool
Addition of pool cabanas with bar and restaurant service
New family-friendly activities, including a multisport area, mini putt and electric bike rentals
Enhanced dining experience at the Mountain Flowers Restaurant and the Bear's Paw Bar & Grill including a new food and beverage director, refreshed menus, modern décor and three-season deck
"BDC is excited to work with organizations such as the Fairmont Hot Springs Resort that show real value for its customers and provide economic rewards to the local market," says Nathan McAdam, Director, Corporate Financing, BDC. "We are thrilled to be involved in financing tangible improvements for the property so that Fairmont Hot Springs Resort continues to attract thousands of visitors from around the world."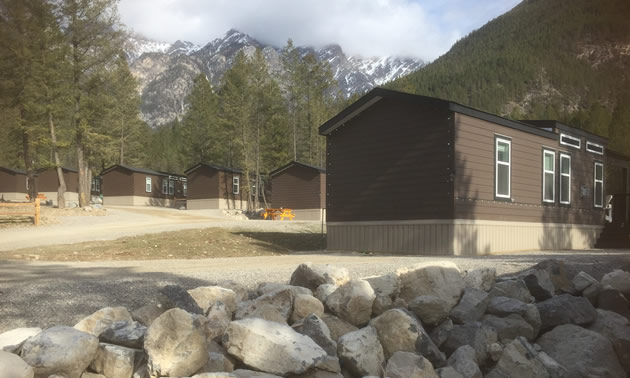 Most of the projects will be wrapped up before Fairmont's busy summer season arrives. Phase two will continue in 2019 with the completion of all accommodation upgrades. For more information about the resort, please visit: www.fairmonthotsprings.com
About Fairmont Hot Springs Resort
Fairmont Hot Springs Resort is a year-round destination nestled in the heart of the BC Rockies in the stunning Columbia Valley, and home to Canada's largest natural mineral hot springs. Visitors can experience everything the resort has to offer including three stunning golf courses, RV resort and campground, Natural Springs Spa, ski area and the legendary natural mineral hot springs pools and more.