2016 Top 25 Fastest Growing Companies in the Kootenays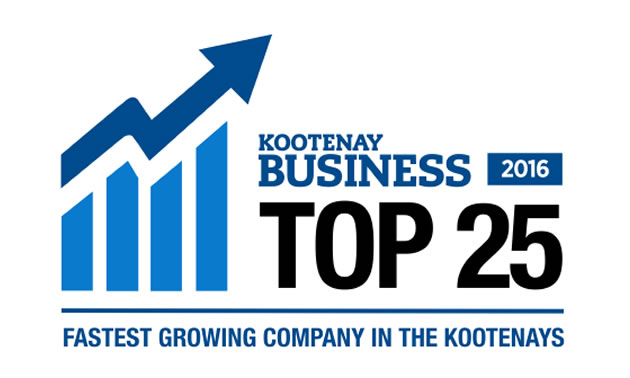 Growth fuels success and we at Kootenay Business wanted to celebrate the fastest growing and expanding companies throughout the Kootenay-Columbia region. As businesses grow and expand, they hire more employees, move to bigger premises, buy additional equipment or services, and invest in the future of their companies. As a result of our recent Top Kootenay Manufacturing Awards, we asked companies to provide their percentage of growth in revenue in the last five years.
We are pleased to present the Top 25 Fastest Growing Companies in the region—we salute your success!
Did we miss your company? Let us know and we would be pleased to add you to the list for 2017.
The 2016 Top 25 fastest Growing Companies in the Kootenays are:
If you think your company should be on this list, email [email protected]