$150,000 to fund youth projects in the Basin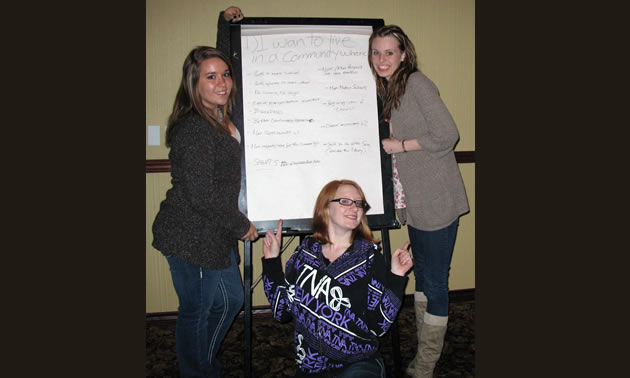 Columbia Basin Trust is making $150,000 available for projects that benefit Basin youth through two granting programs.
"We confirmed in our 2011-2015 Youth Initiatives Strategic Plan that we wanted to continue to support a range of opportunities that allow youth to engage with their communities and one another," said Sabrina Curtis, CBT director, sector initiatives. "These two granting programs will make funds available for more youth projects."
Columbia Basin Youth Grants (CBYG):
Funds projects that directly benefit Basin youth aged 12 to 29 for up to $15,000;
Registered non-profit organizations, school districts, First Nations organizations and local governments-plus youth aged 15 to 29 with a sponsoring organization-can apply to CBYG.
The next deadline is December 17, 2012.
For application forms and guidelines, visit cbt.org.
Youth Action Grants (YAG):
Youth aged 12 to 19 can apply to YAG for up to $3,000 with projects that demonstrate youth-led action with positive outcomes.
There will be monthly intakes, on the first of every month, starting December 1, 2012.
For application forms and guidelines, visit the website.
Applications to both programs are adjudicated by CBT's Youth Advisory Committee, a group of youth from around the Basin whose involvement further promotes the active engagement of youth in regional decision-making processes.
CBT supports youth and communities through a range of programs. Visit the website for more details.