Furry friends find comfort in Castlegar
Castlegar Veterinary Hospital: a calm, soothing environment for West Kootenay pets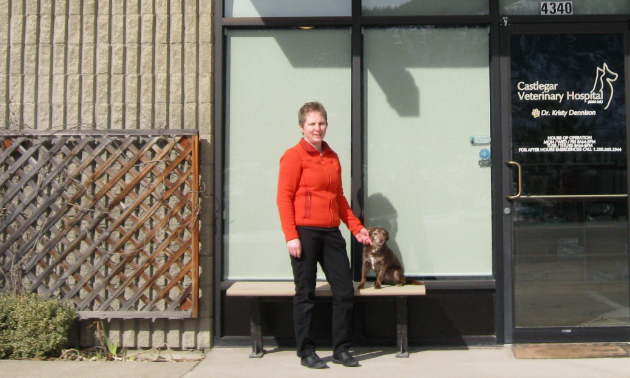 Kristy Dennison is all about helping those who can't help themselves, even if they somehow cram foreign objects into their noggins.
"The craziest things we see are what patients get themselves into, like the (one) who came in with a mild sneeze and a four-inch stick rammed up its nose!" Dennison said. "We removed it and there were no further issues."
Dr. Kristy Dennison is, of course, a veterinarian. She treats animals like the aforementioned dog as well as other small furry, feathered and scaled creatures at the Castlegar Veterinary Hospital.
Fortifying the castle
The Castlegar Veterinary Hospital was built in 1981 and was known at the time as the Castlegar Animal Hospital. Dennison and her husband purchased the building in 2000 and renamed the facility to its current title in 2009. Around that time, Dennison embarked on an ambitious plan to expand the building and update the existing structure. The modifications offered improved boarding for cats and dogs by increasing the number of wards to reduce disease transmission; a true isolation suite was included. A large multi-purpose exam room was added to aid in stress reduction for anxious cats and dogs. Dennison also created a quiet room for client education and "those sad times when it's time to say goodbye to a friend," she said. "We continue to offer small animal and exotics care with full services ranging from in-house laboratory, ultrasound, digital x-ray, dental care and surgery to senior wellness medicine and much more. When a patient needs more specialized care and diagnostics, we have several excellent referral options."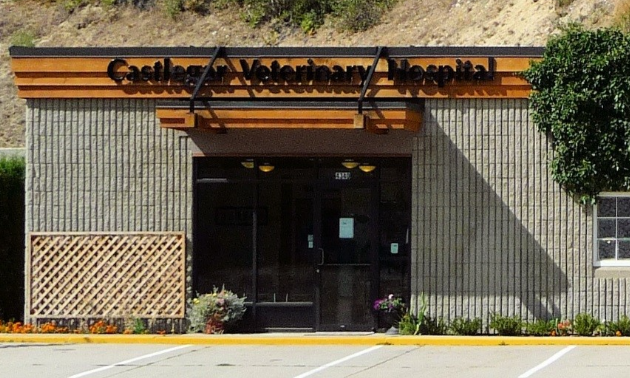 Personal pets have been a part of Dennison's life since birth. "I really never wanted anything else but to care for them," she said. During her youth, Dennison moved from Hope, B.C., to Nelson for a summer job before attending veterinary school. "That is where I met my husband and fell in love with the area and all it has to offer," she said. After graduation, the couple moved to the West Kootenay. Shortly thereafter, the hospital came up for sale and Dennison found a place to call home. "We both love the Castlegar area for its fantastic arts community and all the outdoor activity options."
Animal person
When asked if she had a favourite kind of animal, Dennison chose a diplomatic response. "I cannot choose a favourite species; they are all individuals," she said. "Anyone who has had pets knows there is sometimes that amazing spark or kindred spirit that comes along and it can take any shape. For me, it's been a pony, a dog and a cat over the years."
The most difficult part of any veterinarian's job is putting down beloved pets. "Working through hospice and euthanasia services for our dear elderly patients is always a challenge—this hits us the hardest," Dennison said. "The other challenging aspect is being a non-subsidized medical professional where very few clients have pet insurance programs. That leads to some hard decisions around cost of care."
The flip side of that reality is that Dennison gets to improve and lengthen the life of the animals she cares for. "Watching the interactions between client and patient and knowing we are making a difference by helping to extend the quality and quantity of life is in itself a huge reward," she said. "(I love) being a part of and celebrating the special bond our clients share with their pets."
One of the Castlegar Veterinary Hospital's strengths is showing patience with their patients. "We try to be informative, thorough and not rush the patient or the exam process," Dennison said. "As a team, we provide a calm, soothing environment to help reduce stress in our clients and patients. The hope is that our clients sense our honesty and devotion to providing the best care possible for their pet. Trust and open communication with the welfare of each patient (in mind) is paramount. We genuinely care about each of our patients. As our motto states: 'We treat every client as though they were family and every pet as if they were our own.' "