How a Cranbrook entrepreneur brought her vision to fruition
The owner of the Paw Shop in Cranbrook is making her entrepreneurial dreams come true, and she's happy to share her secrets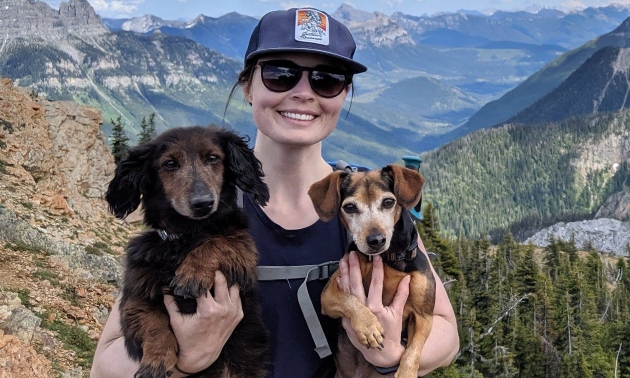 The Paw Shop has expanded substantially over the years, growing from a modest kiosk at the Tamarack Mall to the thriving pet supply shop it is today. Owner Stephanie McGregor recently won the Cranbrook Chamber of Commerce's Retailer Excellence award for her company's exceptional impact on the local community.
In addition to selling premium quality toys, treats and pet food, The Paw Shop is also a sponsor and supporter of multiple local initiatives and charity fundraisers (the ever-popular Weiner Dog Races held during Sam Steele Days, for example).
McGregor took some time out of her busy day to connect with us and share some of her secrets to success: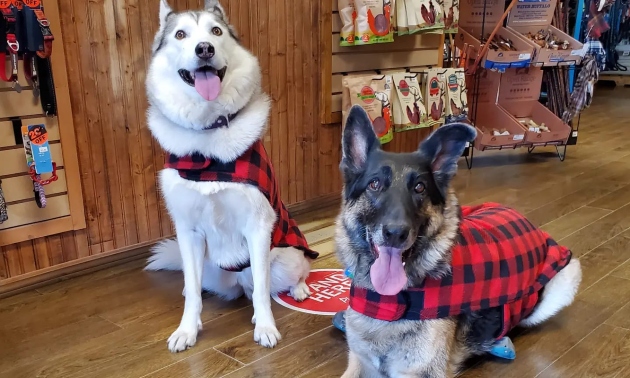 - Photo courtesy The Paw Shop
How have you adapted to the trend toward digital/social media marketing?
We are very active on our social media pages. We have identified team members who are tech and social media savvy and provide dedicated time for them to work on marketing.
We also have a full e-commerce site in which we provide free local delivery and ship products across Canada. Through COVID we realized the importance of having our inventory online and took the time to set that up.
What were your biggest challenges when you were first getting started?
What wasn't a challenge?! I was 23 years old with no retail or business experience. I simply had a passion for pets and their well-being. I had no clue what I was doing. I had to learn how to do everything from customer service to ordering to managing the financial aspects of the business.
The benefit of a steep learning curve is that you learn very quickly.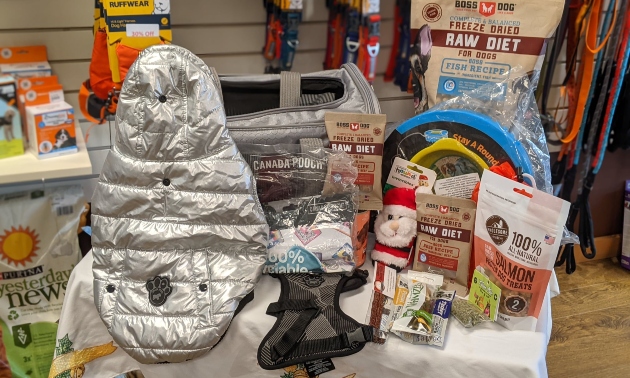 - Photo courtesy The Paw Shop
What has been your proudest accomplishment as a business owner (so far)?
Creating the business I always dreamed of. I had a vision a long time ago and it has come to fruition. It took many years to get here; it is now a thriving business with an amazing team that works together so well.
We've built a great customer base of like-minded, animal loving people.
In what ways do you give back to the community, and why do you believe it is important?
The Paw Shop is involved with local rescues, such as the EK SPCA and the Cranbrook Pet Food Bank. We sponsor community events, donate to fundraisers, and offer free delivery service that is often helpful for seniors.
Each spring, we host an event called Poopapalooza where our staff and volunteers pick up dog poop in the community forest.
The customers from our community support our business—therefore it is important to reciprocate that support.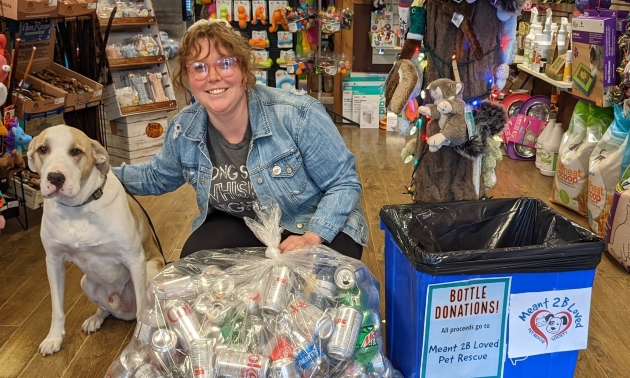 - Photo courtesy The Paw Shop
Do you have any business "hacks" or tips to offer new entrepreneurs?
Be sure to surround yourself with supportive people. Whether you are involved with a supportive business group or have a team of great people with complementary skills, having the right people in your corner is crucial. Entrepreneurship will be difficult without those people.
What is one thing you wish you could tell your past self before launching the business venture?
Get expert advice in business areas you are not familiar with. Utilize some of the many free business building/management resources that are available.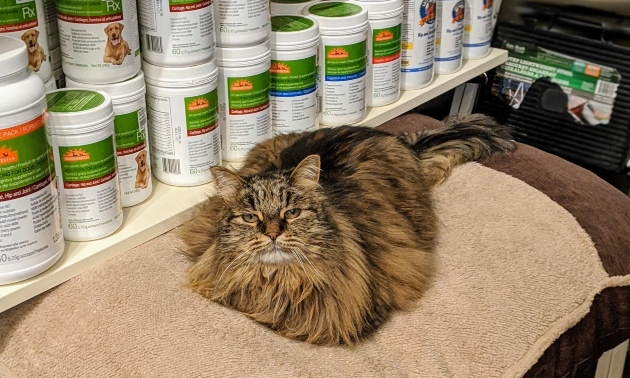 - Photo courtesy The Paw Shop
What upcoming plans are you most excited about?
I am most excited about our website. We are continuously improving it to better serve our local customers who can check things out before coming in or order online at their convenience. It also enables us to attract customers from across Canada and ship products to them. A great functioning website is one of the many ways we strive to provide exceptional service.
(You can also visit The Paw Shop on social media via their Facebook and Instagram accounts!)