Cranbrook and area's favourite Realtor
Jason Wheeldon is a people person who chose real estate in 1993 because of his love for Cranbrook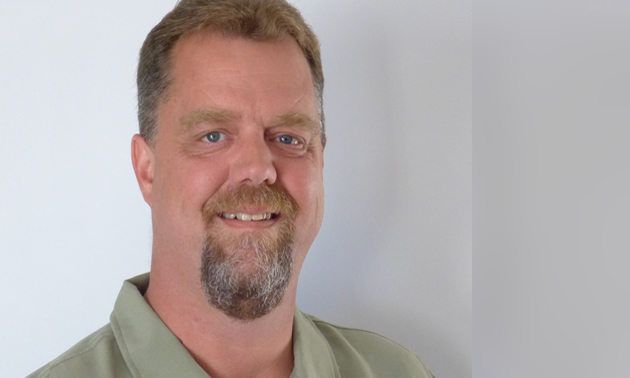 Jason Wheeldon has been a Best of Business award winner for 15 years in a row. Wheeldon, a real estate agent with Royal LePage East Kootenay Realty based in Cranbrook, B.C., has become a major success since starting out in real estate in 1994. He said he owes his leading edge to his upgraded education at the University of British Columbia, pointing out that it has given him more knowledge and this helps him to do his job better. With an educational background in trending markets, Wheeldon is able to accurately trend the short-term market , he said. Wheeldon proudly serves Cranbrook and the surrounding area, and is known for his incredible sense of humour.
What do you like most about your job?
I like that every day is different. You meet a wonderful cross-section of people, and families and are generally rewarded by the results.
Why did you choose to go into this business?
I was in the hotel restaurant management industry and they were talking about moving around corporately. I had decided a long time ago that I wanted to stay in Cranbrook. I've also always enjoyed dealing with people and doing customer service, so back in 1993, I decided to take my licensing course and get into real estate.
What was the first job you ever had and what did you learn from it?
My first job was a dishwasher at Mr. Mike's in Victoria. I learned how to pad up a resumé (Wheeldon laughs). The owner asked me what experience I had. I thought to myself, "I'm 15 years old and I've never worked a job at all," but rather than not answering his question, I told him I was really good at washing dishes because my mom made me wash them all the time. With that answer, he hired me on the spot.
What advice would you give to your younger self?
Learn more from your surroundings. There is so much knowledge and so many learning opportunities from every interaction you have with a client or a colleague. Within your own professional network, there are a wealth of resources that are constantly around you, so try to absorb more.
What is your number 1 passion outside work?
I really enjoy community events and family activities. Our lives changed considerably 10 years ago when we had kids, and like all parents, our hobbies and passions went on the back burner. Now our kids' activities and passions come first.