Sutco cares for its people
For four consecutive years, Trucking HR Canada has named Sutco a top fleet employer for its best practices in human resources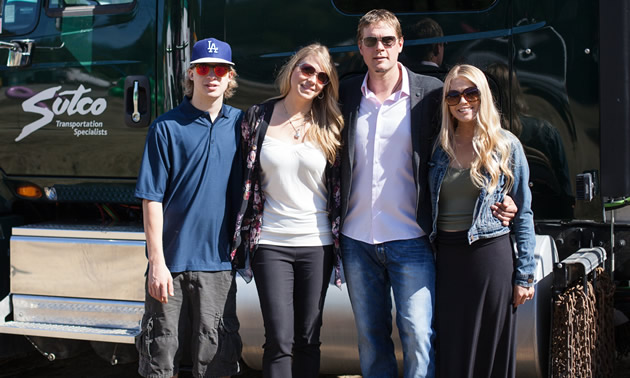 Sutco Contracting was founded in Salmo, B.C., in 1995 by a couple of 19-year-olds—a boy named Chris and a girl named Melanie—and Chris's father, Robert Sutherland. They started with a single logging truck and a big vision, and immediately faced an almost overwhelming demand for their service. Almost 25 years later, Chris and Melanie Sutherland continue to work together, and the company has more than fulfilled their dreams.
"Since the day we had our first employee," Melanie said, "we were determined to keep our business family-run, with a strong foundation built around integrity. Today, Chris's brother, Doug Sutherland, is our vice-president and both of our children, Cole and Courtney, work with us at Sutco."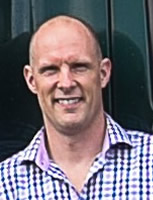 Now known as Sutco Transportation Specialists, the company retains its home office in Salmo, and has established branches in Creston, Kelowna and Chilliwack to provide a broader base for service to its clients across North America. The company employs about 150 people and continues to haul logs, other forestry products and general freight.
As much as Sutco values and depends upon its clients, company owners and managers repeatedly acknowledge that the company's greatest asset is its people—its professional drivers and its administrative staff.
"We pride ourselves on being an organization that supports and sees the importance of a work-life balance for all of our staff," said Melanie.
For four consecutive years, Sutco has been recognized by Trucking HR Canada as a top fleet employer for its best practices in human resources, and in 2017 and 2018 received that organization's Employee Engagement Award.
Leading the industry
Sutco has become an industry leader in Canada for its adoption of technology that increases the safety of its drivers—ELDs (electronic logging devices) and lane-departure alerts are just two safety features the company has adopted.
At its new facility in Kelowna, Sutco installed a gym, showers, a meditation room, a laundry room and a full kitchen, all available around the clock for all of its employees. Retirement savings plans, employee benefits packages and birthday gifts are some of the ways that the company extends appreciation to its current employees. These benefits also sweeten the recruitment package.
"When our people are healthy and strong and know they're appreciated, it makes us a better company," said Doug Sutherland.
Concern for its communities inspires the company to give financial support to a long list of local groups as well as provincial and Canada-wide causes. Between 2015 and 2019 its "Pink Power" truck raised more than $61,000 for research into breast cancer, and this year Sutco has designated a plaid-decaled truck for the "Plaid for Dad" campaign to help end prostate cancer. Already the campaign has raised more than $30,000.
Thanks to the company's high standards for efficiency and service, and the people who ensure those standards are met, Kootenay Business magazine's Best of Business survey placed Sutco as the top trucking and transport company in the West Kootenay for 2019.