Waneta dam good for Trail
The four-year Waneta Dam expansion project brought a variety of positive impacts to the City of Trail, B.C.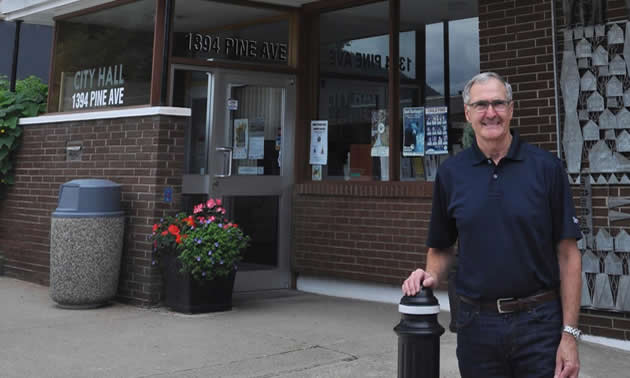 Mike Martin, the mayor of Trail, B.C., talked with Kootenay Business about the effects of the $900-million Waneta Dam expansion project (officially the Waneta Expansion Limited Partnership) on the City of Trail.
How close is the dam to Trail?
From downtown Trail it's less than 15 kilometres to the dam.
How much employment did the Waneta project generate for Trail?
About 70 per cent of the workers were drawn from within 100 kilometres of the Waneta project, and the project paid out more than $95 million in wages. The project provided a strong apprenticeship program—almost 200 apprentices in various trades got some training here, and some have integrated themselves into the permanent workforce. The employee numbers peaked at 450 at any one time, and in total the project involved about 1,400 people over the course of four years.
Quite a lot of money must have flowed into the community during that time.
It did. It had a major impact for local hotels, restaurants, rental housing and other local businesses.
Will things change now that the project is complete?
A few business people and people involved in rental housing have noticed a decline. We had a real opportunity to benefit from the expansion project, and businesses have done so without putting themselves at risk. I didn't see anyone overstretching themselves in anticipation of increased revenue. As the situation gets back to normal, we'll certainly feel the impact and there will be a period of adjustment.
What will you do to make the adjustment easier?
We need to do some promotions and advertising. The City of Trail is encouraging use of our airport, promoting business activity as a result of our new Pacific Coastal Airlines connection to the Okanagan. There's a real opportunity for an exchange of business activity and business relationships that are forming. There's a business group coming over from Kelowna this spring for an exchange with our chambers of commerce, Community Futures and our economic development groups.
Were there any negative aspects to the project?
None that I know of for Trail. We give the partners—Fortis Inc., Columbia Power Corporation and Columbia Basin Trust—a great deal of credit for being very conscious of the social aspect of a project of this magnitude occurring within a low population region.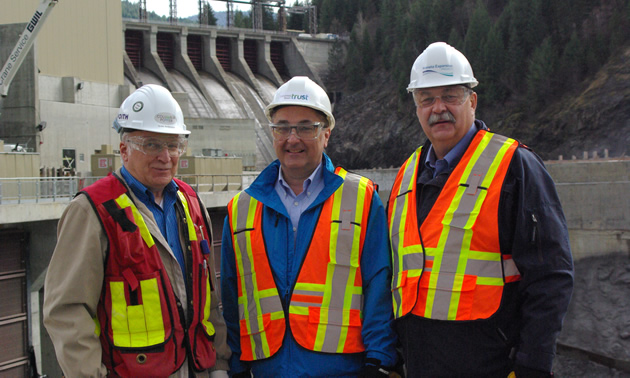 Can you say specifically how they managed to keep things positive?
One thing they did very well was create a Community Impact Management Committee that included representatives from the community, local and regional government, First Nations and the owner and contractor. The committee provided a direct interface between affected stakeholders and the project, and it wasn't just window dressing. Issues that were raised were dealt with in an effective manner. I've heard nothing but good compliments about the way this was set up and the manner in which things were dealt with.
Is there anything you'd like to add?
The project looked for opportunities to help communities in various ways. In Trail we saw some very direct benefits. One was an infrastructure improvement along a section of riverbank where the concrete wall was damaged by the flood of 2012. The project provided hundreds and hundreds of tonnes of riprap—at no cost to us—to protect the wall from future erosion. That's tens of thousands of dollars worth of much-needed long-term benefit that we have received.
As well, there was a huge amount of truck traffic along a stretch of highway between the dam site and where they were dumping rock, and I don't recall even one complaint from our citizens about traffic or noise or any other issue. They were very considerate and careful about controlling speed and spillage from the trucks.
One other thing—as they were able, the project partners used their heavy equipment to help us build a parking lot at our airport and extend the runway, and also put up some fencing around the parking area. These were direct, unexpected benefits that we received in Trail, and I know they did things for other communities, too.