When it comes to Kootenay-crafted merchandise, Leanne Hawkins has it made
The owner of Kootenay Made Co. in Trail shines her light on local artists and artisans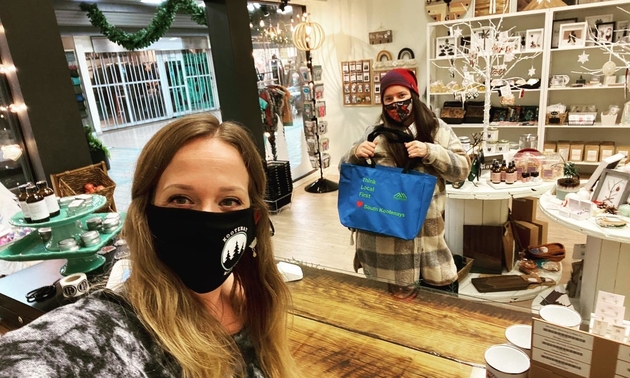 Leanne Hawkins has spent her entire life in the Kootenays (aside from one year in Guatemala), and she couldn't be happier about it. She was born and raised in Fruitvale, and in 2008 she moved to Trail, where she decided to stay and raise her two daughters.
Hawkins started an online marketing company called Social Curve Media & Web Management, but she also longed for the experience of running a brick-and-mortar business. Beyond this, she wanted to further support local artists, artisans and other creators in selling their products. Her end result? The genesis of Kootenay Made Co. in 2021.
Kootenay Made Co. is an eye-catching shop in the Waneta Plaza Mall offering a curated collection of locally made items from more than 90 vendors. Despite the difficulties inherent in pandemic-era entrepreneurship, this venture was well worth the gamble.
Hawkins was proud to share the story of her business with us below.
What motivated you to open Kootenay Made Co. in the middle of a pandemic?
I had always wanted to be a store owner—ever since I was in elementary school and I played shopkeeper for the first time—to stand behind a counter helping customers, running a cash register. But 2019 was a traumatic year for me with a lot of personal and life changes, including my mom (my best friend) dying of cancer after a five-year battle. That really was the catalyst. I realized that nothing in life (or even life itself) is guaranteed, and we have no idea what is going to happen tomorrow. I didn't want to look back, have regrets and wonder, "What if?" My mom was a huge part of why I went for my dreams—to honour her memory. She is definitely the reason why I went for it.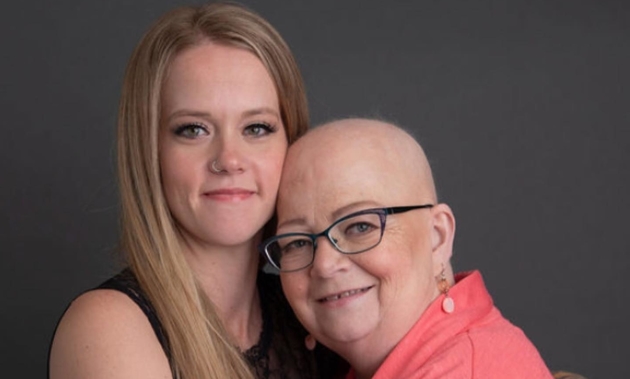 - Leanne Hawkins drew strength and inspiration from the love of her mom. - Photo courtesy Kootenay Made Co.
What is the most valuable thing you have learned since starting the company?
You don't need to have all the answers. Saying, "I don't know" is an answer. You don't need to have an exhaustive business plan and have every little detail planned out. Ask for help. Ask questions. Being willing to wing it, to do it with gusto and determination, and even giving yourself grace for failure are all highly underrated.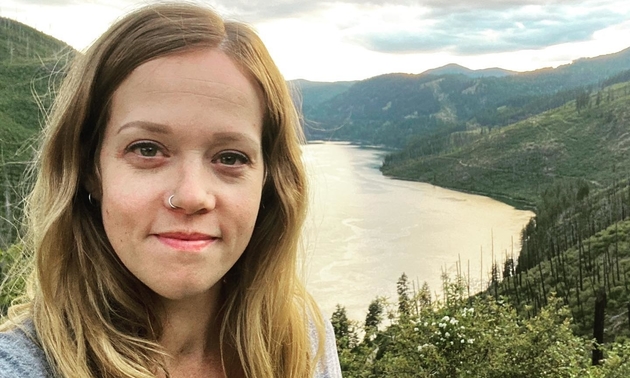 - Photo courtesy Kootenay Made Co.
Why is it so important for local artisans, makers and business owners to network and support each other?
Supporting each other means that you truly care about the community that we live in. By putting money back into our community and boosting our local economy, we all thrive together, showing that our focus isn't on individual success but the success of us ALL.
I feel the arts are what helped get us through the darkest pandemic days. Their creativity allowed us to process emotions and kept us from going crazy from boredom! Local artists tell stories of our community and why we choose to live here. Being able to share their art links us to the wider society that is the Kootenays and allows us to feel connected to this place we call home.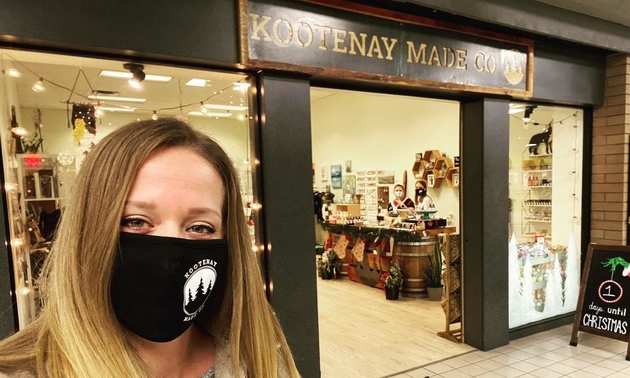 - Photo courtesy Kootenay Made Co.
What are the advantages and challenges of running a brick-and-mortar business right now?
There is no doubt that it is a lot tougher to run a successful brick-and-mortar business than it was even just a decade ago. A lot has changed in such a short period of time! The main challenge is obviously online shopping, but I don't feel like brick-and-mortar businesses need to try and beat e-commerce at its own game. Brick-and-mortar stores show customers that a business isn't just a faceless entity. It's made up of people, and in the case of Kootenay Made, many people! We currently have over 90 vendors in the store. The trek is worthwhile for our customers, I promise!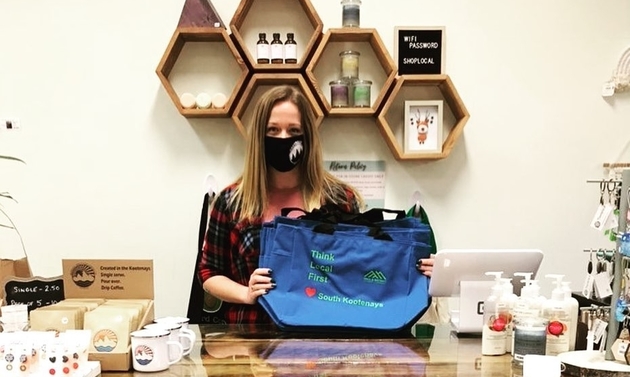 - Photo courtesy Kootenay Made Co.
What are your future plans?
To stay put! I love being in the Waneta Plaza Mall. The support and love I've been shown have been over-the-top amazing. And as long as Kootenay makers keep on creating, then I plan to keep on hustling for them.
What are some of your most popular products?
Bath bombs, stickers and jewelry.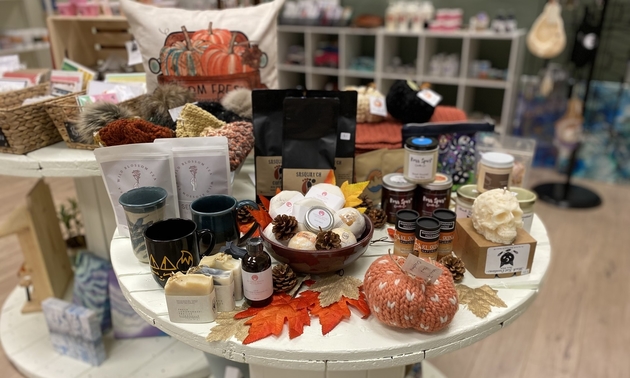 - Photo courtesy Kootenay Made Co.
Is there anything else you would like readers to know about Kootenay Made Co.?
I need to whole-heartedly thank every person who helped birth Kootenay Made Co. and to thank every customer who has chosen to spend their hard-earned money at the store. My reason for opening the store was to make choosing local convenient and easier for our community. I am so proud of the people here in the Kootenays and want all of us to support each other any way we can. This is my part. I know that sometimes it isn't the easiest or most convenient option to shop at a local independent business rather than a large big box chain that is a one-stop-shop, so THANK YOU.