Field goals to finance: How Mark McLoughlin went from Stampeders standout to Kootenay Savings CEO
"I know what it takes to win, and I know how to build winning formulas." — Mark McLoughlin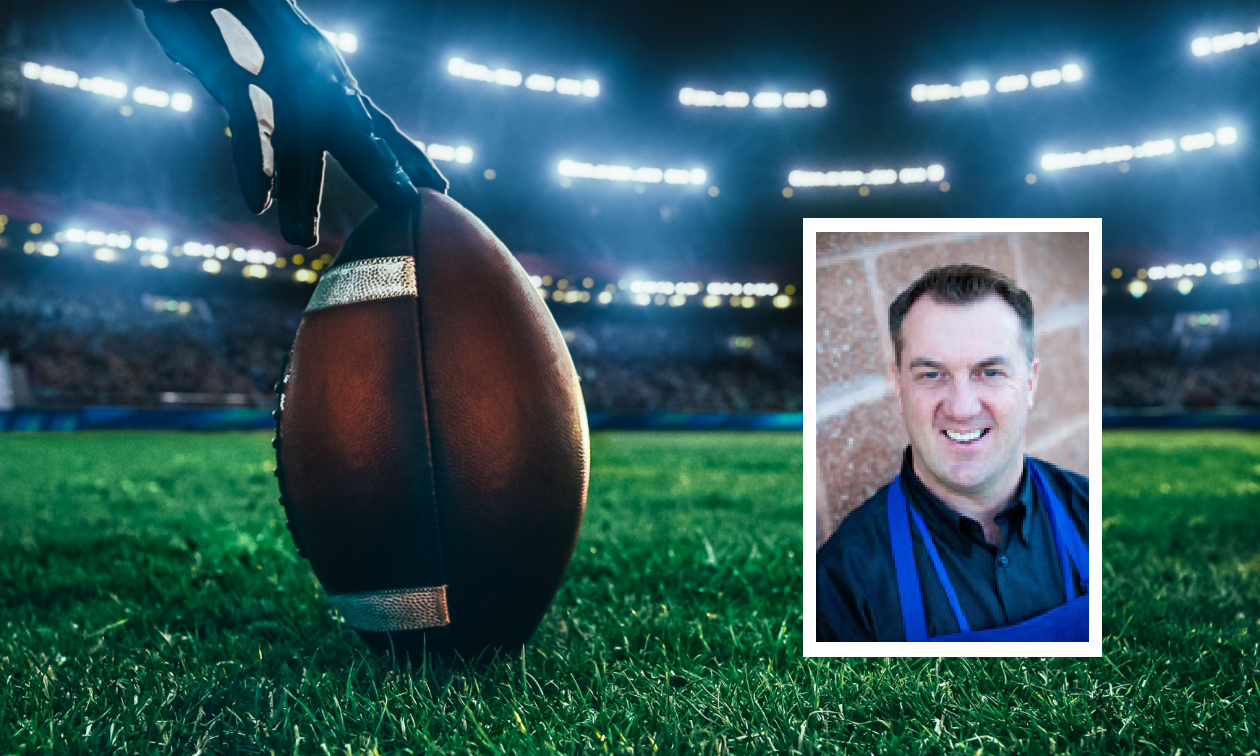 Back in his playing days, Mark McLoughlin enjoyed a 17-season career in the CFL, mostly with the Calgary Stampeders from 1988 to 2003. He was a three-time league all-star with Calgary, won Grey Cups with the Stampeders in 1992, 1998, and 2001, and remains the third all-time leading scorer in CFL history with 2996 career points.
So what's this renowned athlete doing now? Becoming President and CEO of Kootenay Savings Credit Union (KSCU), that's what.
Going from all-star CFL kicker in Calgary to KSCU President in Trail, B.C., may seem like an odd career move, but McLoughlin doesn't see it that way. Here's what the prolific kicker had to say about going from the gridiron to the conference room.
What sparked the fire to begin this business venture?
Cooperative values and public service have always been an important element to everything I have done career-wise. I look for these unique opportunities to be able to combine all my experiences and interests together. It's a once-in-a-lifetime opportunity.
Why are you in this type of business?
I believe the Credit Union movement has a lot to offer communities and those that we serve. Kootenay Savings Credit Union has been a true pioneer in this movement, and the opportunity to bring an innovative and collaborative perspective to our work going forward is what is very attractive to me.
How would you describe your varied work history?
I like to take on challenges, and I like to build successful teams. I have a unique background that covers a number of industry focusses, but they all intertwine to create a very fulsome level of experience and expertise that I am thrilled to be able to bring to KSCU.
What unique perspective does a three-time CFL champion bring to the business/finance world?
I know what it takes to win, and I know how to build winning formulas. I also have had the benefit of working with many individuals with varied backgrounds and cultures within those professional sporting organizations. I learned how to align those cultures and backgrounds into a collective vision and goal.
As a CFL kicker, you must have endured many pressure-packed moments. What advice do you have for entrepreneurs who feel weighed down by pressure?
Failure is a recipe for success. We sometimes need to fail to truly understand what it takes, what we need to do to derive success. Every step we take is a step towards progression. Sometimes in life we take steps backwards or sideways. However, we always have learning moments in those steps and it's important to understand the benefits and the learnings on the journey, not just the outcome.
What was your most important kick? Why?
People might look at and remember the Grey Cup winning kick in 1998 and think that this would be it. However, although that was memorable, there was another kick that actually, in my mind, started a path for the Stampeders organization on to the road of the great successes we had in the 1990s.
It was the 1991 Western Final in Edmonton. For years, Edmonton had dominated Calgary. We went up to Commonwealth Stadium as a big underdog. At the three-minute mark of the fourth quarter, we had a decision to make. We were down by over a touchdown. We could punt, gamble on third down, or attempt a 54-yard field goal. It also started to rain a bit. Tough kick in those conditions. The head coach, Wally Buono, was considering what to do during the time out. I gave him the nod and ran out on the field. The kick was successful, we got the ball back on a three-and-out, and then Danny Barrett hit Pee Wee Smith with a long pass down the sideline. Pee Wee caught the ball and ran it right through the end zone and into the visitors' locker area. We won the game, got the monkey off our back by beating Edmonton, went on to the Grey Cup, and leveraged all that experience into some of the most successful football in decades in the CFL. The rest, they say, is history.
During your time on the Calgary Stampeders, did you ever cross the provincial border to explore the Kootenays?
A number of times. We owned property in the Invermere/Fairmont area. At that time, my family had relatives living in the Okanagan, so we would often travel through.
What are you looking forward to most when you move to the Kootenays?
Meeting people and getting integrated into the community. There are so many opportunities to be fully immersed and I'm looking forward to doing that.
What do you like about Trail in particular?
I like the history of Trail, its uniqueness, and its landscape. I also like the fact that it is surrounded by amazing terrain. The close proximity to the water, mountains, US Border—all of that is very appealing.
What are your hobbies?
I enjoy all sports, both being active and as a spectator. I used to golf a great deal but over the years that has diminished, so I'm looking forward to resurrecting my game again. We ski in the winter, bike ride in the summer, and I love to decorate for the seasons. I've downsized over the years, but at one time, for one of our moves, I had to rent a 24-foot moving truck just to haul all my seasonal decorations. Christmas is probably my number one season, but Fall is right up there, with Halloween not far behind.
What is your personal passion project, beyond work?
Exercise is what I use my personal time for, primarily in the early morning hours. Early morning is the best part of the day for me, where there is nothing but your own thoughts that fill your space. I'm a very early riser (3:00/3:30ish) and will spend some quiet time to myself, getting my mind right for the day. I'll then go and spend a couple of hours at the gym where I have no distractions, just me time. I don't like missing a workout, as I feel that I am not nourishing myself the best way I can. It just helps me to reset myself and prepares me for whatever is to come my way.