Welcome to the Kootenays, Jessica Nordlander
The new vice president of operations at Thoughtexchange has found a home in Nelson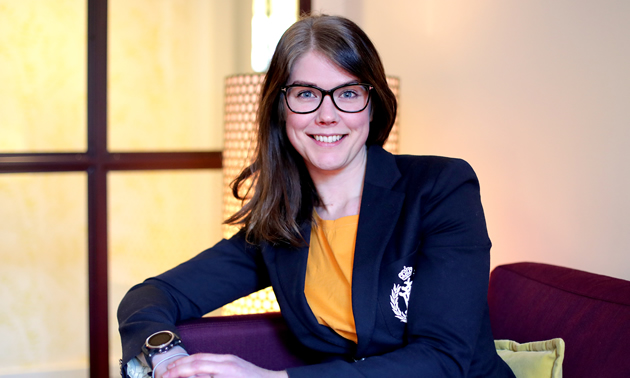 Jessica Nordlander, a technology executive with a master of science degree in Applied IT, who hails from Sweden, has taken on the position of vice president of operations at Rossland's own Thoughtexchange. She previously worked as the head of business development at Google and for Meltwater as the company's managing director in Stockholm, Dubai and Vancouver. Nordlander also serves on the boards of several tech start-ups and contributes to Forbes.com as a member of the Forbes Technology Council. With a successful career ahead of and behind her, she's chosen the city of Nelson for a change of pace.
We asked Nordlander a few questions about her recent relocation, and what it takes to accomplish as much as she has in such a short time. This was her response:
What developed your passion for the technology sector?
The feeling that you get when you are in the process of learning and trying to master something is my favourite feeling and I seek it out like an addiction. I wanted to study almost everything in university, and eventually graduated with a business degree. When I told my dad that I wanted to start my own company, he said, "But you know nothing about sales, how are you going to start a company?" So with that, I decided that a job in sales, which I had no experience in, would be the best way to start my professional life. I got hired as a sales rep at a software company called Meltwater, where I stayed for almost five years during a time when the company grew from around 100 to 1,000 people. I realized I thrive in roles that are part technology, part business, part human and where things constantly change. I've found my Shambhala in fast-growing tech companies, like Meltwater, Google and Thoughtexchange.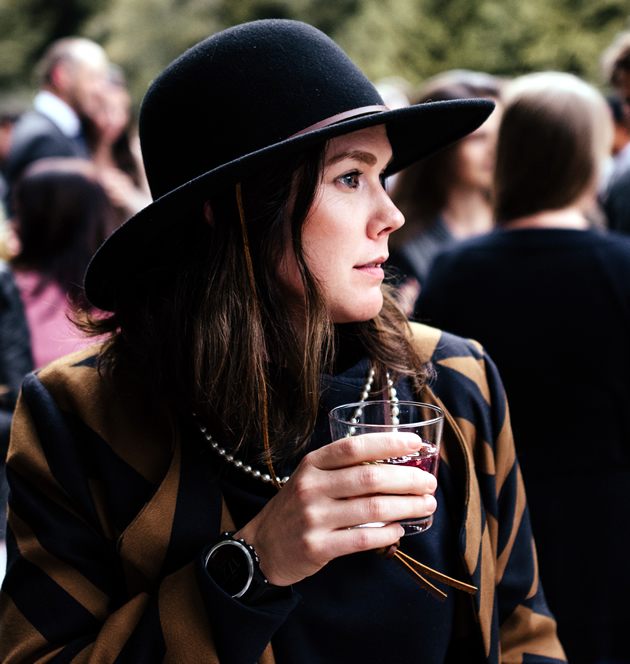 Since relocating to Nelson, what has been the most unexpected surprise you've had?
Nelson has like 40 restaurants! That was unexpected for sure, and I will definitely try them all. Over 50 people turned up at the Nelson Tech meetup last week, which was both unexpected and exhilarating. I'd heard that the mountain bike trails were good, but just how good they are I couldn't have imagined. I am unpleasantly surprised that a skunk or raccoon seems to have moved into our garden and aims to turn our lives into a living hell!
In your own words, what does Thoughtexchange do, and where do you hope to see the company go in the future?
Up until now, there have been many digital tools available that maintain the status quo of management practices, but Thoughtexchange's software is the first tool I have ever seen that actually helps leaders work in a new way and continuously act on things that truly make a difference. The software itself empowers leaders to ask open-ended questions and get answers in real time. The ability to lead differently and access the full potential, intelligence and engagement of your workforce is one of the biggest challenges that currently exist for leaders out there. Thoughtexchange has such amazing traction at the moment, including its 100 per cent year-over-year Annual Recurring Revenue growth. You can almost taste the tech startup rocket fuel in the air.
What is one cause or project that is close to you heart at the moment?
My main passion for the last 10 years has been driving momentum around the belief that if we want to change how our companies operate, we need to change how we lead. For so long, management practices have been about efficiency—managing to a plan and making long-term strategies. This has to change. Companies need to figure out two things—how to make money today and how to make money in the future. One of those things is about efficiency and the other is about innovation. Leading for those two things looks fundamentally different.
For all the work that I have done in this area over the last couple of years, I was named Sweden's Most Innovative Leader in March of this year. I'm looking to get involved in the wider tech landscape in B.C. and Canada, and am looking forward to sharing some secrets with my new home country.
On a more personal note, I'm really passionate about getting rid of this skunk/raccoon guy.
What's one piece of advice you'd like to give people aspiring to work for a large-scale company like Google?
Google and many of the tech giants hire smart people that can quickly adjust to new situations and new ways of doing things. Their competitive advantage is often rapid change and they are looking for people that can think, do the right thing without clear rules and navigate unknowns well. They hire based on attributes and core value fit versus personality type and cultural fit—a trap many companies fall into.
Google's competitive advantage doesn't come from repeating things until they become perfect but from maintaining an ability to change. The only thing I could do, according to my boss, was to do my very best under those conditions. If we could perform not perfectly, but really well under constantly changing conditions, we would win. This is something that I constantly think of and live by ever since.