The art of the personal
Ceramics artist Yuki Kianna Conne makes very personal pieces that clients come to claim as their own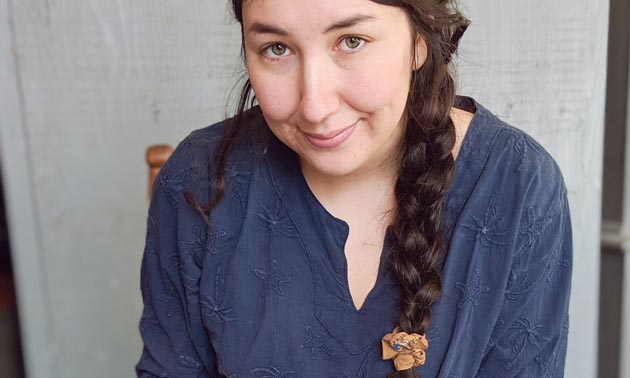 Yuki Kianna Conne is a young artist and entrepreneur in Nelson, B.C., who was nominated for two accolades from Kootenay Business magazine readers in 2019: Influential Women in Business and 40 Under 40: Rising Stars of Business in the Kootenays.
Her eponymous business, Yuki Kianna Studio, is a three-year-old, small-batch ceramics studio on the North Shore of Kootenay Lake, which she established after studying ceramics at the Kootenay School of the Arts in Nelson. This talented young woman kindly answered a few questions for us.
Describe your business in a few sentences.
My work is a combination of thrown on a pottery wheel (and then) hand-built and -sculpted. My pots are fired with glazes that are made of measured raw ingredients and mixed by me. I take a lot of inspiration from the scenery in the Kootenays to create ceramics that are both functional and beautiful.
What's something that happened in your business recently that you were especially proud of?
I post regularly on my Instagram and I get a thrill every time someone recognizes how the natural beauty of this area has informed my art. I grew up in the Kootenays, so rooting my practice in my place has been important to me. I feel proud when people find a connection to their homes and surroundings through my work.
Ceramics is such personal work—I put a lot of myself into everything I make, and in turn, the pieces become personal to my customers. The idea that people choose to use a vessel I've built as a part of their morning ritual is really humbling. I'm honoured that my voice is with people as they have their moments of quiet contemplation over coffee or tea.
Tell us about something you struggled with to get your business established and how you overcame it.
Art is extremely personal. Selling your art is like putting a part of you out there in the world. When I first started, it was actually quite scary to put myself out there so much. It's hard to not judge yourself on every chance remark someone makes while looking at your work.
I realized, for me, how important it was to not change my work based on suggestions of passersby and comments, both positive and negative. When you make art for yourself first, I believe that is when people can really see the love and soul you've put into it.
What's your superpower and why?
I think a superpower of mine that applies well to clay art is the ability to not overthink a design or idea. Sometimes the most wonderful work I produce is something I made off a whim one day while in my studio. Experimentation is a really important part of working with clay and not everything is going to work out. To be a ceramic artist you need to keep company with disappointment and be OK with failure as an intrinsic part of the path to growth.
In terms of your business, what are you most excited about in the future?
I am hoping to see my business continue to grow at a good pace. I have loved connecting with other local artisans at markets and would love to explore ways of collaborating with my community. Clay is such a wonderful medium to work with. The possibilities are endless and there is always more learning to be done!