Kays Contracting in Nelson will get the job done
This company digs deep for its clients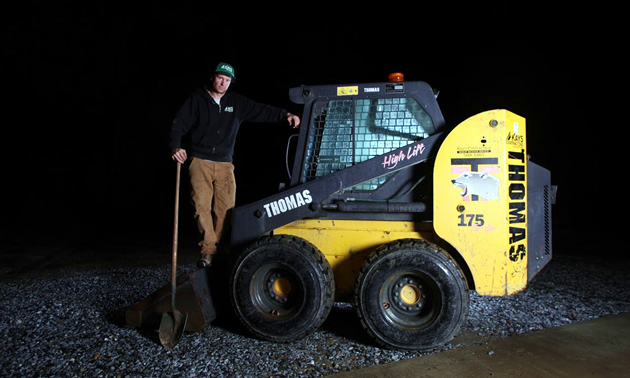 Kays Contracting, established in Nelson in 2007, is a civil excavation company that has a residential crew. This company does excavation, site work and landscaping for local clients. Kays began as a startup, and has since expanded its fleet and crew.

"We are dedicated to listening to our customer's needs for their project and tailoring our services to what fits their job best," said owner Matt Hanlon. "Our customers tell me that they appreciate how we communicate with them and our dedication to quality workmanship and materials."

Hanlon works alongside his crew and project owners to come up with solid plans to create beautiful products on budget.

"The main challenges we face are working to meet deadlines and solve unforeseen underground issues on the fly," said Hanlon. "One of my favourite jobs was the Taghum Shell project that we completed the demolition, site works, retaining walls and earthworks for. I drive by almost daily and am proud to be a part of that business's success."

Kays Contracting is an active part of Nelson's community. The projects it completes are done to a high standard with the goal of providing a lasting result. Kays also allows Hanlon to support the community in ways that he wouldn't be able to as an individual. The company sponsors the Kootenay Lake Hospital Legacy Foundation, the Kootenay Boundary Hospital Emergency Department, the ALS Walk, Rotary, and other community initiatives.

Hanlon's future plans for Kays Contracting are to continue to take on new projects and challenges while continuing to build the company with the best people. Building a better community to share with family and friends make it all worth it for the folks of Kays Contracting.
To learn more about Kays Contracting, visit its website.