Vanessa Terwoort describes her rewarding career in industry and encourages others to follow suit
A balance of hard work and high adventure makes a happy life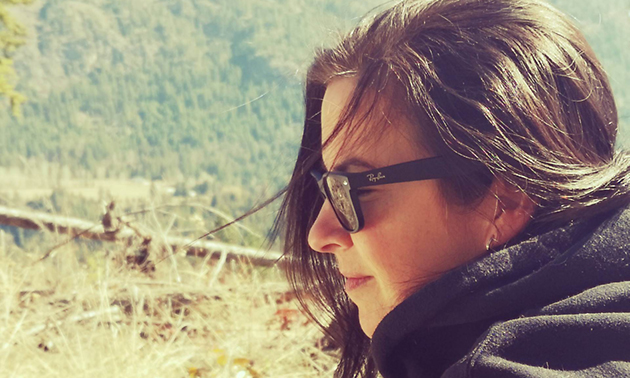 Mid-way into her career, Vanessa Terwoort has found high job satisfaction, the right work/life balance and, most importantly, happiness.
She encourages people—especially women—to consider a career in industry, which has given her so many worthwhile and interesting challenges and opportunities. Work has brought her to B.C., the Northwest Territories and Yukon. Adventure travel has brought her tubing down rivers in the wilderness and globetrotting for mountaineering and biking.
Her career has been split between mining and pulp, and currently she is the Director, Environment at Mercer Celgar Ltd. in Castlegar.
Canada, among other countries, encourages more women to go into the sciences. In forestry, for example, women represented only 17 per cent of the forestry labour force in Canada in 2016 (from Pulp and Paper Canada). Hence programs like STEM—Science, Technology, Engineering and Math—are widely promoted.
Terwoort had a strong interest in science and chemistry in high school, and studied chemical technology in university. Once she had her first job in industry, she was hooked.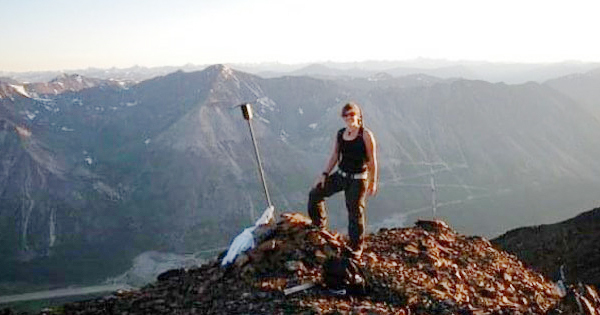 "I was fascinated with the large-scale industrial process," she said, "all the moving parts and the culture of a high-paced work environment but laid-back hard-working people."
During her 21-year career in industry, she has manoeuvred through the typical twists and turns of a career path that results from markets going up and down and the resulting job losses and gains. Through all her moves for work, the Kootenays was the only place that kept calling to her as home, where she now lives in Pass Creek.
KootenayBiz heard about Terwoort when she won a spot on the Top 10 40 under 40 from Pulp and Paper Canada. We caught up with her recently to hear the story of this impressive woman who works hard, plays hard and serves as a role model to other women.
How long have you worked at Mercer Celgar and what jobs/positions have you had there?
I started with Mercer Celgar in January 2014 as the Environment Manager (Enviro and Laboratory), and in 2019 I was promoted to Director, Environment.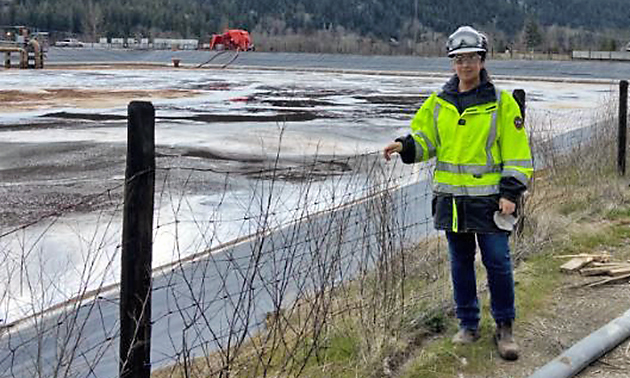 Where did you grow up and when did you land in the Kootenays?
I grew up in Evansburg Alberta, a town of about 400 people in rural Alberta. I graduated post-secondary in 2000 and moved to Rossland in 2001 when I got a job at Teck (then Cominco).
What's your educational background? Why did you go into industry?
I had a strong interest in science and chemistry in high school. I studied chemical technology at Northern Alberta Institute of Technology (NAIT).
Honestly, I got into industry because I applied successfully for a summer student position for Shell Chemicals in Fort Saskatchewan, where they manufactured mono-ethylene glycol and styrene. It was my first introduction to industry in general, and I was fascinated with the large-scale industrial process, all the moving parts and the culture of a high-paced work environment but laid-back hard-working people.
I actually started my career in chemical and mining before moving to pulp. I've essentially split my career between mining and pulp.
My move to Rossland was simply because I was an avid outdoors person and loved the mountains. I applied to any job I could find in B.C. for any industry (mining, pulp and paper, water treatment, etc.) and was successful with Teck-Cominco.
After four years there, I wanted to expand my horizons and had met many people who worked at Celgar so I thought pulp might be a good move. I applied and was successful with a job at a pulp and paper company on Vancouver Island. I loved learning about a new industry and was amazed that all effluent was able to be treated by biological treatment systems.
How did you end up working in northern Canada?
Unfortunately, in 2008 the pulp industry took a pretty big downturn, and though my job at the time was relatively safe, I was also very attracted to working up in the Northwest Territories and Yukon in fly in/out mining camps. At the time it was the perfect setting for me—remote stunning wilderness with a work-hard-play-hard lifestyle.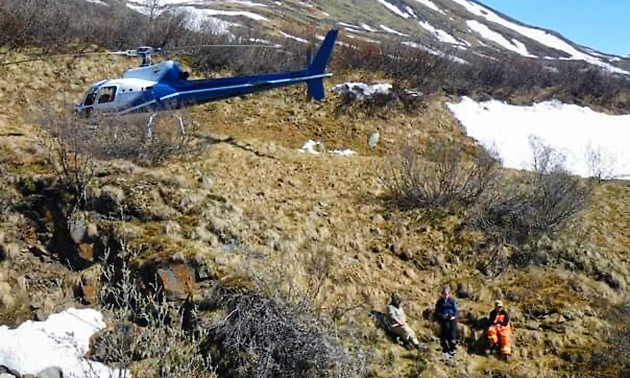 When I started with North American Tungsten, the underground mining camp was only 25 kilometres as a bird flies from Nahanni National Park in the McKenzie mountain range. I worked 21- x 12-hour shifts, then had 21 days off. Even after a 12-hour work day in the summer, with 24 hours of daylight, a group of us would hike after work, relax in the natural hot springs and tube down the river. Much of my work was outdoor environmental water sampling, including helicopter sampling in -40 C (the coldest they can fly) and river sampling as cold as -67, which is a challenge, you can imagine.
During my years working there, I put everything I owned into storage and would buy a plane ticket to anywhere in the world on my days off. At this time I was heavily infatuated with high-altitude mountaineering and did a number of trips down to Peru, Chile and Bolivia for climbing/biking/mountaineering, but I also travelled to Central America, Thailand and Europe, depending on the time of year.
Mining is fickle, though, and tungsten prices took a hit, resulting in the mine temporarily (then permanently) shutting down. Around this time, I accepted a job for Alexco Resource, a silver mine in Yukon. Again, I had very similar work but also a similar situation; with a decline in silver prices, the mine shut down in 2013.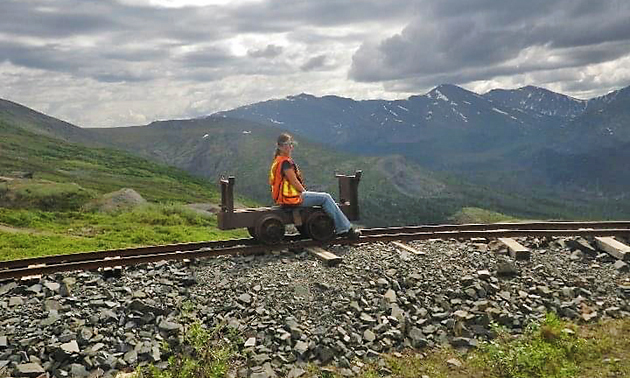 During all my years in mining and away from the Kootenays, nothing ever really seemed like home the way Rossland did. While working in Yukon, I bought a house in Rossland and used it as a semi-residence when I wasn't away working or travelling. As amazing as that life was, it began getting tiring travelling so much, and all those years before when I had left to get pulp and paper experience I had held a goal that I would one day come back permanently and work for Celgar. Though I did love mining, I always loved pulp more. I loved that pulp was sustainable—the very minimal impact on the environment, the drastic improvements made on greenhouse gas emissions, and the sustainably managed forests in the previous 20 years.
Luck was on my side when shortly after the Alexco mine shut down, the position of Environment Manager came up, and I very happily accepted the position.
Please describe some of your basic tasks as Director, Environment.
The Director, Environment is responsible to develop, implement and monitor environmental strategies to ensure compliance with legislation while identifying risks, opportunity for continuous improvement of emissions reduction initiatives, and sustainability. The position is also responsible for managing and co-ordinating major environmental projects and attaining the necessary environmental approvals, permits and consultation for existing and upcoming projects.
What were you specifically recognized for by Pulp and Paper Canada?
Without my knowing, my peers had nominated me in 2020 for the Top 10 40 under 40 from Pulp and Paper Canada. It was quite a surprise and was a really nice feeling to be recognized in this avenue.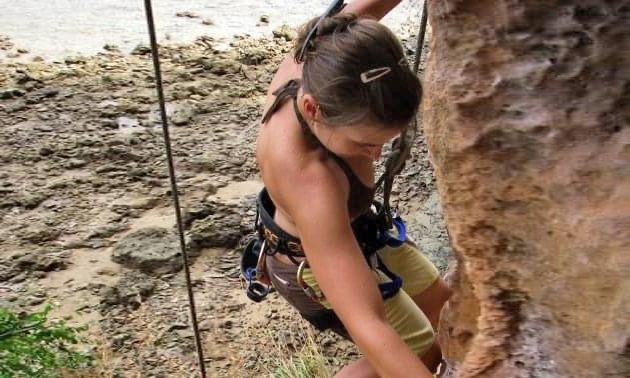 I sometimes forget that I've been in industry for over 21 years now, and it's not until I look back or am asked about it that I realize how much hard work it took to get here.
What do you like best about your job? How do you help Mercer Celgar be more sustainable?
What I like best about my job is working with my team, our leadership team, all the way to corporate and our international mills, that are all highly focused not just on making pulp but striving towards making sustainable business decisions. They care about creating a culture of engaged, hard-working employees who all have a voice and contribute to the entire operation.
I am very proud to work for Mercer International. I also have the pleasure of managing an amazing group of people who work in the environment department and are out in the mill working directly with operation and monitoring compliance parameters.
What is the most challenging part of your job?
The most challenging part is also the most interesting part. There are so many diverse aspects to the job that keep me engaged (from working on mill-level environmental issues to continuous improvement initiatives, leadership development and sustainability objectives) that it does consume a lot of time and energy. That being said, I love being constantly challenged, and I can honestly say I haven't been bored one single day since I started with Celgar!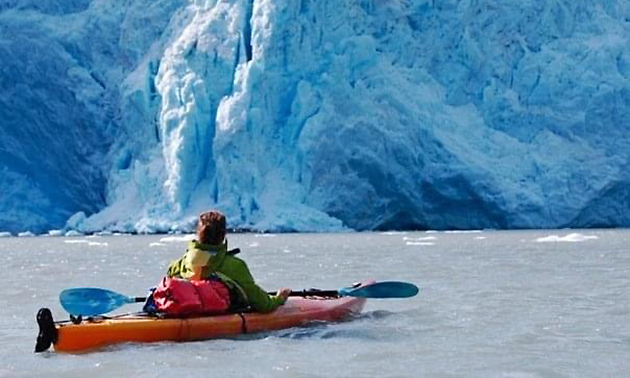 What advice do you have for women going into industry?
I strongly encourage a career in industry, and don't be intimidated by it. Be strong, be confident. I have met and worked with so many amazing people over the years—men and women—that I feel like there is almost a stereotype associated with industry that doesn't do it justice. Is it different from working in a more formal setting? Absolutely.
If you are the type of person who thrives in a more relaxed but yet incredibly high-paced career and you aren't afraid to get out in the field and work hard—then industry is for you! The options are endless and there are so many different jobs in each plant, mill or mine. You will never be bored, with the possibility to move in many different directions with one company.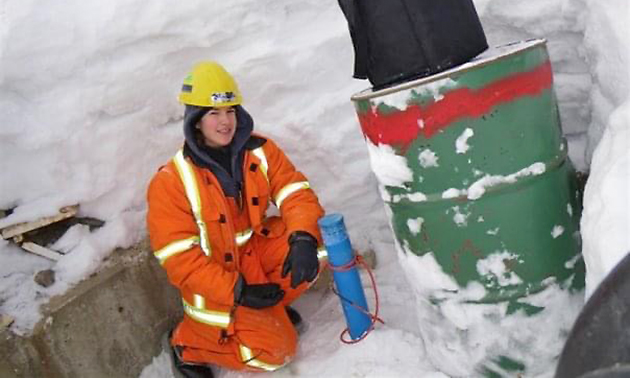 Is there anything else you'd like to add about your work or personal life?
My entire career I have strived to find the work–life balance we all seek to achieve. After all the amazing experiences of my life, now settling down permanently in the Kootenays, living on an acreage with my husband, step-daughter and three well-spoiled dogs . . . coupled with an amazing and fulfilling job with Mercer Celgar, I think I've found the very definition of happiness.
My step-daughter is now in her third year of studying environmental science at Thompson Rivers University in Kamloops, and I hope nothing more for her than all the open doors and adventure I got to experience.