Thriving in the lean years
Eagle Plains Resources successfully mines the industry downturns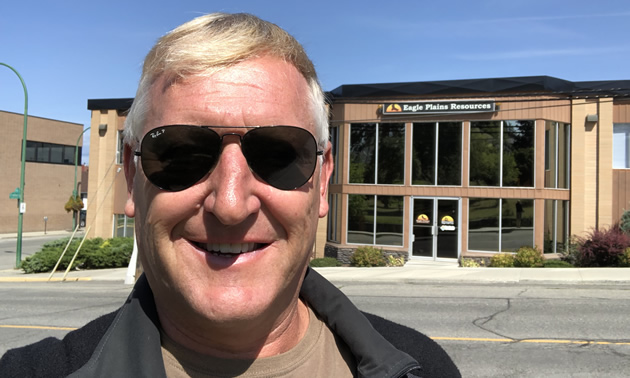 Tim Termuende, president and CEO of Eagle Plains Resources Ltd. (EPL), said that the mining industry's eight-year "pretty severe bear market" has been a period of opportunity for EPL, a Cranbrook-based junior resource exploration company and project generator.
"For any resource industry," Termuende said, "the downturns are as important as the upswings. We've been successful for 25 years by being positioned to take advantage of the cycles. When there's minimal industry activity, we can pick up properties at bargain prices. We've always kept a strong treasury so that we can seize opportunities that invariably arise during tough times."
The method
The Knife Lake project in Saskatchewan presented such an opportunity. Under previous owners, the property had about $20 million worth of work done on it, but in these lean times Eagle Plains was able to acquire the property for well under $50,000.
"That type of deal gives us the best bang for the buck," Termuende said. "We acquired the property at a low cost, then injected our expertise and abilities, compiling, reassessing and reanalyzing the data from work that was paid for by someone else, and then used that information to attract partners to do further work on the property. With Knife Lake, we attracted Rockridge Resources. They have spent over $1 million so far this year further exploring the property while earning an interest in the project.
"It's all about shedding risk," he continued. "There's probably no business that's riskier than mineral exploration. We bring on partners to share the risk, while retaining enough interest in the properties to benefit from future rewards. Getting rewards without exposing yourself to too much risk—that's the name of the game."
A vote of confidence
Zeta Resources, an Australian investment company, likes the way EPL operates. Zeta has noted the company's longevity, its financial strength and the number of its projects, and approached Termuende with an offer to buy a block of shares.
Termuende declined the first and second offers, as no shares were available and EPL didn't need financing capital. However, Zeta sweetened the offer and on August 12, EPL announced that it has made an agreement with Zeta Resources to issue three million non-flow-through shares in return for $315,000.
"This is the first of a few deals Zeta hopes to do in Canada," Termuende said. "I think that Zeta's interest in this company is a validation for how we've been operating over the years. We don't make a lot of noise, but people are watching and want to get involved. To have these people as shareholders and strategic partners gives us a powerful advantage going forward."
The proof is in the payoff
Three or four times, over the years, EPL's share price has gone up dramatically during market upswings based on acquisitions made in the quiet years.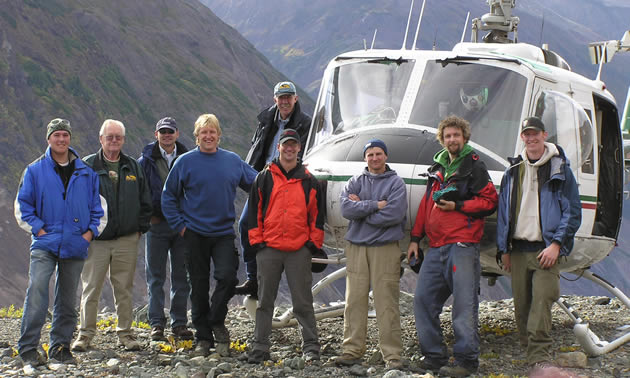 "With Copper Canyon in 2011," Termuende said, "our shareholders enjoyed a $65-million windfall, and that's the kind of thing we're hoping to repeat with Taiga Gold, which was spun out last year. Its flagship project is being explored by SSR Mining, which has spent more than $8 million so far on the property—all at no cost to our shareholders.
"If SSR comes up with something big, Eagle Plains and Taiga Gold will benefit from it at zero risk."