Eagle Plains goes solo on Iron Range
Eagle Plains Resources Ltd. is focused on the potential for a Sullivan-type deposit at its Iron Range property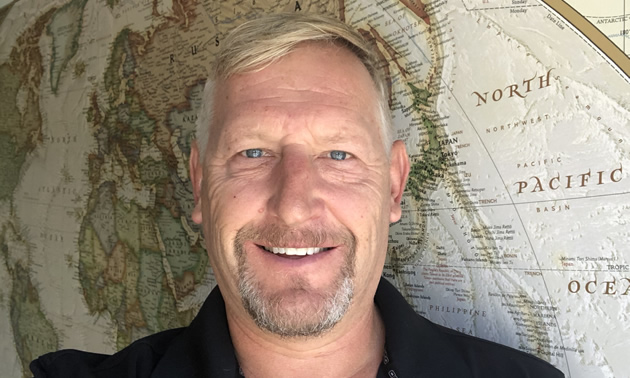 As a project generator in the mineral exploration business, Eagle Plains Resources Ltd. (EPL) doesn't usually pour its own money into holes in the terrain—it looks for partners to finance these very expensive stages of exploration. However, recent findings at the company's Iron Range property, where it has exclusive ownership interest, is prompting the company to break with precedent.
In 2010, promising preliminary findings at the Iron Range—just northeast of Creston, B.C.—attracted the interest of Vancouver-based Providence Resources Corp. Over the next two years, Providence spent the equivalent of approximately $4.5 million in exploration expenditures, cash payments and shares, to earn a 60 per cent interest in the Iron Range project.
Later exploration findings were less exciting, and Providence turned its attention elsewhere. In 2013 Providence sold its 60 per cent interest back to EPL in exchange for the return of the majority of its shares plus EPL shares valued at approximately $35,000 at the time.
Adapting to the times
"That was a great deal for us, and it's a sign of the times," said Tim Termuende, president and CEO of Eagle Plains. "When things are bad, you see fire-sale prices all over the place, and that's one of the advantages of Eagle Plains being strong through the downturn. We've been able to do quite a few deals like this and also stake a lot of promising ground that wouldn't normally come open."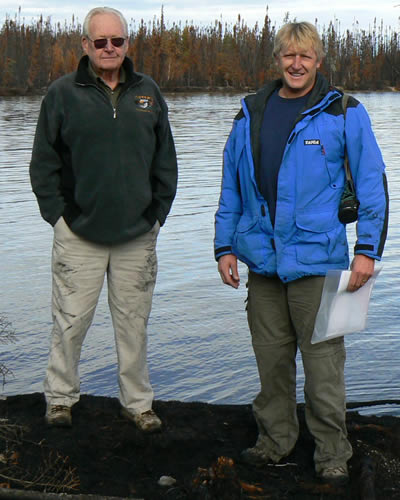 Careful, considered management has kept Eagle Plains in business for a remarkable 26 years—mineral exploration is a risky business, and a great number of similar companies fold after just a few years. Equally remarkably, EPL is debt-free and its robust treasury ensures it a strong position in a buyer's market.
"We like the Iron Range project enough that we're not trying to bring in partners at this time," Termuende said. "We're going to use our own money for this round of drilling, because if we own 100 per cent of it and we hit something significant, it's a game changer for us."
Re-examination of early exploration findings from the Talon Zone of Iron Range, along with further surveys, has revealed findings that make Termuende willing to fund further, deeper drilling on the site.
Going deep
"We found some very strong geophysical anomalies at depth that indicate something conductive down there," Termuende said. "If it's conductive, there's a good chance it's metal—possibly iron or base-metal sulfides that are what everybody is looking for around here. That's what our drilling is targeting right now—those anomalies."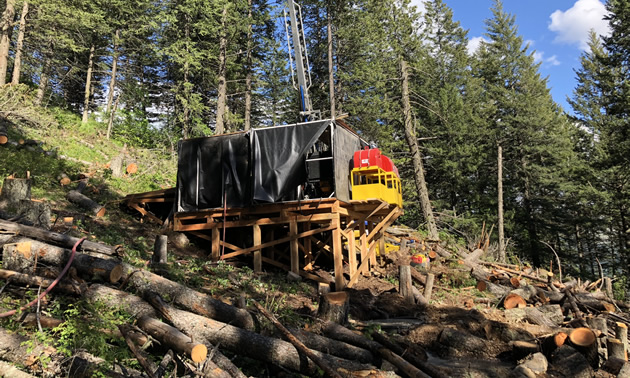 EPL is focused on the potential for a Sullivan-type deposit in the Iron Range—for almost 100 years, the Sullivan Mine in Kimberley, B.C., was the third-largest mine of its kind in the world.
"If you found a Sullivan deposit today, it would be worth $40 to $50 billion," Termuende said. "These types of deposits usually come in clusters, and the fact that so far there's only been one Sullivan deposit found in this area leads people to think there are others around here. Wherever they are, they're well hidden or they would have been found by now."
In early June, EPL started a two- to three-hole drill program on Iron Range. They're drilling holes deep under the Talon Zone, based on expert technical guidance, to find out if the promise has substance.