A peek inside Komatsu's new Sparwood facility
The building's re-purposing was led by a team of local contractors.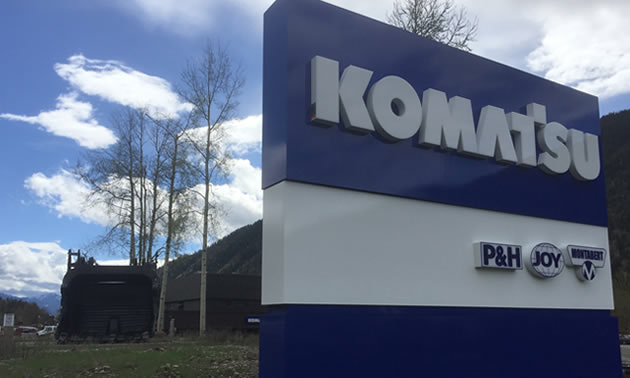 Under the leadership of manager Steven Droste, Komatsu in Sparwood has successfully merged four separate operations and buildings into one newly updated, modern facility.
"We are thrilled to have our entire team of 97 employees under one roof," said Steven Droste, Komatsu Mining Corporation Regional Manager. "Instead of having our workforce spread along Sparwood's Douglas Fir Road in separate buildings, this move makes our operations more efficient and responsive to our customer's needs."
When another industrial equipment supplier moved to other premises in the Elk Valley, it opened the opportunity for Komatsu to obtain the lease on the 14-acre property and invest in updating the existing 29,000 square feet of warehouse, operational and office space.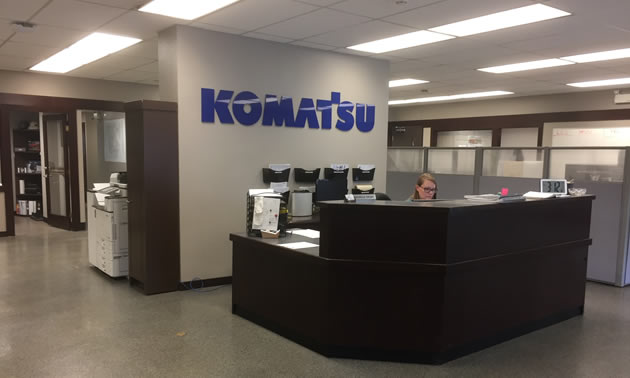 Steven Droste explains that Komatsu in Sparwood has four main working divisions: Electricians, heavy duty mechanics, welders and heating, ventilation and air conditioning (HVAC). These divisions work in concert in response to the coal industries demands.
"When one of the mines has a massive electric rope shovel go down it can cost the company thousands of dollars an hour," said Droste. "It's our job to respond quickly and professionally to get that piece of equipment back up and running as soon as possible. That's why we are available for our biggest client, Teck Resources, 24/7/365."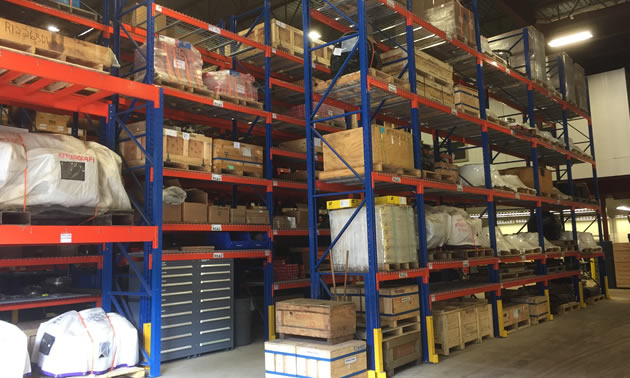 Steven Droste has managed the Sparwood division for 5 years and before that he was based out of the company's head office in Milwaukee, Wisconsin. In total he's been in the industrial equipment business with Komatsu for over 12 years.
Komatsu Mining Corporation, in addition to their own lines of mining heavy equipment, sells and services three mainline products: P&H mining equipment, Joy mining equipment and Montabert drilling equipment.
The Sparwood division primarily focuses on sales, service and maintenance of electric rope shovels, rotary blast hole drills and large electric wheel loaders. They have the capacity to repair and maintain much of this equipment in the field or bring components, such as transmissions or shovel parts into their shop to be rebuilt.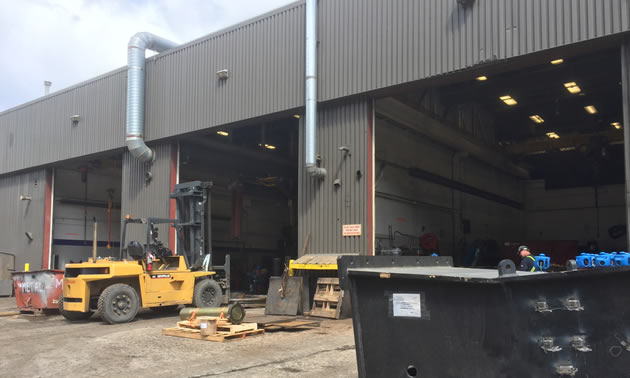 Taking a collaborative approach, Komatsu is able to perform tasks like routine and planned maintenance, do preventative troubleshooting and respond to unplanned breakdowns or equipment failures as well as taking on large overall projects.
Regional Manager Steven Droste is proud of the fact that his company has a good employee fit, and even through a recent economic downturn the company held their work force consistent and is in a strong position moving forward. This has been critical to the success of our company, he added.
"Overall we have created a much better work environment for all our employees, as well as providing them with upgraded equipment and a generous amount of space to perform their work," said Steven Droste. "For example, we brought in a large parts and component washer to perform work that we used to have to do by hand."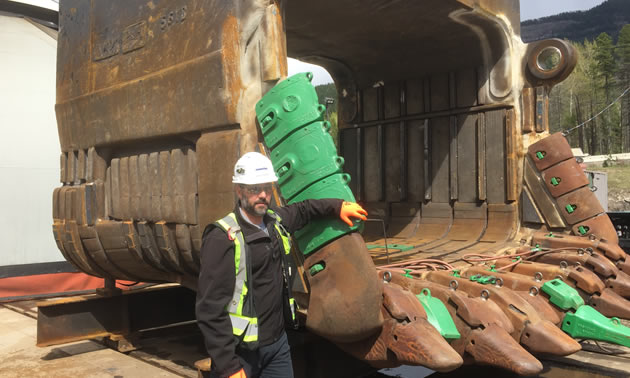 The building's re-purposing was led by a team of local contractors which saw the facility's front offices upgraded and re-configured, an expanded and more extensively stocked parts department, better equipment maintenance and welding bays and a dedicated HVAC facility. Plus the company's field staff now have better access to tools, storage and weather-protected service bays.
Steven Droste would like to thank everyone who was involved in the new facilities project especially Justin Boger, operations manager, for his overall project vision; Jamie Rodd, planning coordinator, for his planning and organization; as well as John Pallone, project overseer, for his co-ordination and implementation.
Komatsu, through its P&H and Joy Global divisions has had a major presence in the Elk Valley mining industry since 1987.
Talking about their new Sparwood Komatsu facility, Steven Droste emphasized, "It's great for us as a dedicated team of mine maintenance professionals to now be situated under the same roof. It feels fantastic to work collaboratively together as one cohesive team."