Partners since forever
Twin sisters own an award-winning floral and gift shop in Cranbrook, B.C.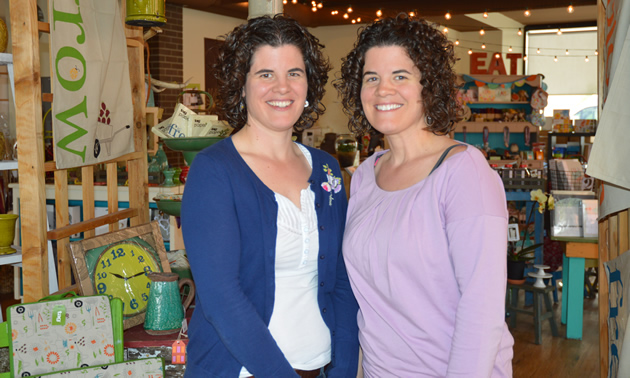 Four and a half years ago, twin sisters Robyn Hansen and Becky McArthur bought MJ's Floral Design from Alyssa & John McWhirter. They soon moved the business into a bigger, more central location on Cranbrook's Baker Street, expanded the cooler size, brought in a whole store full of trendy, affordable giftware, and renamed the store MJ's Floral and Gifts.
The sisters attend giftware shows every couple of years, and find that they are wholly in sync about what to buy for the store.
"We totally have the same mindset on stuff," Becky said. "We're drawn to the same merchandise."
Neither has an educational background in retail or management, and when they catch their breath after a busy holiday like Mothers Day, the twins feel gratified—and a little surprised—at what they have accomplished.
"Before, we never would have thought that we could handle so much in so little time," Becky said. "It's empowering to realize that we're more capable than we thought we were."
In the space of two years, MJ's Floral and Gifts has received three awards from the Cranbrook and District Chamber of Commerce: Retail Business of the Year and Most Improved Business Image of the Year in 2012, and Marketer of the Year in 2013.