Why winter is a great time to do renovations
Renovations are all about having a plan and being creative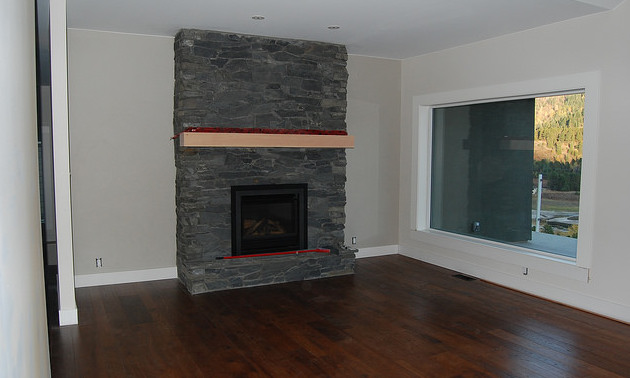 The colder weather is coming on. The gardening tools are stored and yard work is over for another year. It might be the perfect time to get some of your indoor projects done. A gift to yourself and your family may be a new, beautiful living space or a tidy, bright, functional laundry and mud room, a new media centre in the basement, or simply a paint job to brighten things up throughout the house. Whatever project you decide on, winter is a perfect time for many indoor renovation projects.
If you do take on a project, you will want to sure you plan everything out.
Rod Harris, owner of KWS Contracting in Castlegar, B.C., said "you can not plan enough."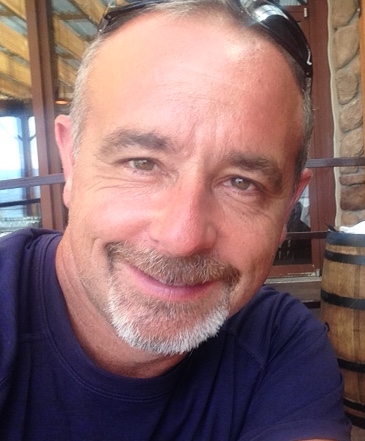 He suggested that if a contractor doesn't offer drafting services with the job, it is worth the money you may have to spend to get your project properly drafted out. This will help you plan down to the last detail, such as knowing where the light switches are going and how many you will need. With proper planning, you can stay on budget and have fewer surprises as you get your renovations done.
"If you don't plan, budgets will go out the window right away and you will spend way more money than what you had in mind," said Harris. "Be realistic about what you can spend."
Harris said there are some types of renovations that you would do well to avoid in the winter.
"Never touch the kitchen in the winter," said Harris.
He said that unless you have a second kitchen in your home, it is very difficult to live around kitchen renovations. It is hard to barbecue for two weeks in the middle of winter or live out of your RV while your kitchen is getting torn apart.
Basements
Something people will take on in the winter is their basements. It is easy to close the door to the basement and still be able to live while the renovations are going on.
There are endless ideas for basements. You can do anything from small projects like improving the lighting by adding LED lights or just adding a few touches to make it cozier, all the way to adding a new bedroom, bathroom, media room or even a suite.
Brighten it up
Many people want to brighten and cozy up the basement area so they can enjoy using it. Harris recommended putting in LED lighting, which is efficient and quickly brightens up a dark area. Also, making a few cosmetic changes can make all the difference. Does your basement have dark wood panelling? If you don't want to invest in drywalling over the panelling, paint it in a light color. You will be amazed at the difference.
Take advantage of any light that you do have coming in. If you have windows, don't put on big, heavy drapes. Even sheer curtains change the light that is coming in. Open the curtains. Sounds simple, but it can change the feel of a room.
Fireplace
Speaking of warming things up, a common renovation is putting in a wood stove or fireplace or updating what already exists. There are so many choices when it comes to fireplaces. You can either start fresh by putting in a new fireplace, or you can work over an existing one.
If you don't like the mess of wood, the fireplace can be converted to gas or electric.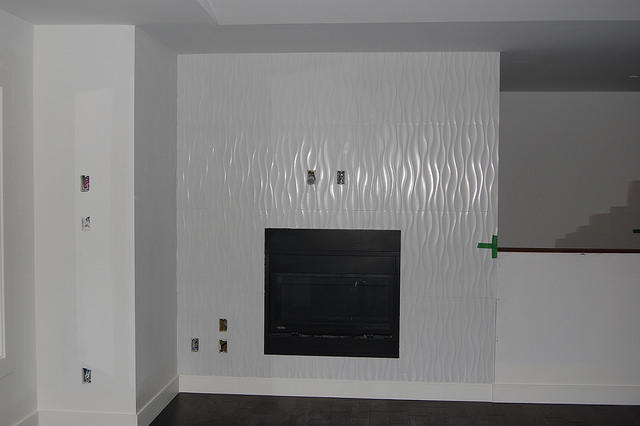 Once you have a fireplace there are a multitude of design options that will satisfy any chosen style. Traditional styles often incorporate hearths and mantels with a touch of wood. Contempary designs tend to feature streamlined tile and won't have hearth or mantel. The choices are almost endless. You can choose real rock, cultured stone, brick or tile.
Entertainment centres
Ready for a complete overhaul? Many people are using their basements for huge entertainment centres. Aside from the comfortable couches and chairs and endless electronic gadgets, think of adding a bar or even a kitchen to make entertaining more convenient.
One of the most memorable basement renovations that Harris has completed was to install a bar with a 2000 gallon fish tank built into the wall behind. He said it was challenging due to the weight, but it was fantastic to see the result.
Harris said that basement renovations are "all about the budget, having a great plan and using your creativity."