Stop dreaming and start building
Four personalized building programs from Harmony Homes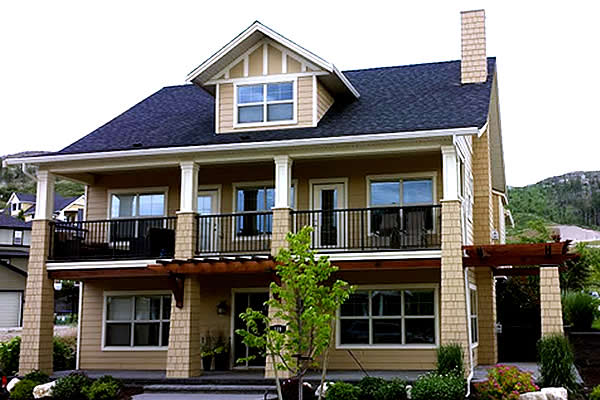 Does the idea of living in your dream home seem too far off, or is it a thought that will remain on paper for the next decade? Think again! With the strong guidance and support from Harmony Homes, you can own your dream home—the dedicated and experienced team will advise you throughout the building process.
It all starts with the design
From the initial concept design to the final construction drawings, Harmony Homes' design team and project coordinators incorporate design equity.
Harmony Homes has four personalized building programs:
Custom design your plans and provide materials package and construction system to build your home;
Qualified supervision to lock-up stage;
Qualified supervision to completion of your home;
Your entire home is built by your general contractor.
"We retired and moved from Alberta to build a new home on our lot in Nelson. Harmony Homes, led by their team leader Gerhard, designed and built our home. The finished product is absolutely great. The entire building process was an absolute pleasure!"—Don and Wendy Adams, Nelson, B.C.
Harmony Homes puts your design and building project under one contract.
Avoid the hassle in dealing with numerous contractors and contending with each stage of the building process. Harmony Homes oversees responsibility from start to finish—the entire process is structured and concise.
The finished product speaks for itself—Harmony Homes.
Trust the qualified contractors to bring your new home dreams to life.
Resources:
Link to Harmony Homes BB web page
Link to Harmony Homes website