Nine tips to get your home ready to sell
The best strategies to make your home ready to put on the market (and get the best price).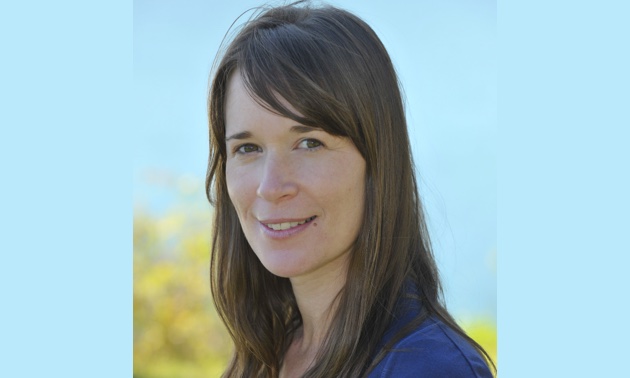 You have decided to put your home on the market. There are many variables that you can't control when selling your home — like the actual market, and how far your home is to an elementary school, the bus stop or the nearest shopping area. However, you can take measures to make your home more sellable.
1. Curb appeal
You only get one shot at making a first impression, so make sure exterior of your home is appealing. What do you see when you turn into your driveway? Take a stroll up your own front entrance, looking at it through the eyes of someone seeing it for the first time. Really look at your home. Is it neat and tidy? Are the shrubs trimmed and the grass mowed?
Even small details will help the curb appeal. Attack the grass that has been growing up through the cracks in the walkway. Get rid of any cobwebs that might be on the front porch. Add a few tasteful details, such as a cozy chair, a potted plant or flowers, lighting and natural outdoor decorations.
2. Prepare your home
Take your personal items out of your home.
"Some places are so chock full of stuff that people coming to look through the home can't see the house, they can only see clutter," said Emily Beaumont, a REALTOR® at Royal LePage in Revelstoke. "They will walk in and walk out again."
Have a garage sale, purge, donate or rent a storage space. Do what you have to do to cut out the clutter and depersonalize your home.
The potential buyer has to be able to imagine their own things in your home. They have a hard time imagining themselves in a home that has your family photos, quirky collectibles and vibrant paint colors. Invest in a stager who has a professional trained eye and can make your home show its full potential.
3. Get real about pricing
It is all about comparable pricing. Prices go up and down. Today's buyers are very educated about the comparable sales in the area, so be sure that you are as well. Look at the competition: where it has gone in the past six months and what is currently on the market. Find out how long current homes have been on the market.
Beaumont offers a word of caution when it comes to pricing.
"When you have your home priced just a little bit above what the market is willing to pay," said Beaumont, "even if it is $10,000 or $20,000 more, people just won't look at it."
Beaumont explained that this concept of chasing the market—continually having your home priced slightly higher than the rest of the market— could cost you a lot of months waiting to make that sale, and lost money in the long run.
4. Avoid upgrades that won't make a sale
Spending $30,000 to add new flooring or a new sunroom will not add $30,000 to the value of your home. If your paint is good enough and fairly neutral, don't paint. Wash your walls and make sure everything is clean, but paint is very personal thing.
"New home owners paint," said Beaumont. "Even if they don't want to renovate, they will paint."
Don't put new carpet throughout the house. Flooring is a very subjective thing. If there isn't a lot of wear and tear on it, leave it. Give your carpets a steam clean and make sure the walls are clean, but don't spend your time or money making changes that won't help the sale.
The updates you should concentrate on are the "sparkly stuff," said Beaumont. Small changes like the faucets in the bathroom or kitchen, door knobs or other hardware do make a difference.
5. Concentrate on upgrades that do make a sale
Updating things like flooring may not make a sale, but updating the main selling rooms—such as the kitchen and bathroom—will. You don't have to put in an entire new kitchen, but even putting in modern appliances will make a big difference. The kitchen is also a room that you might want to think about adding a coat of fresh paint. Be sure to keep the colors as neutral as possible. Any small update or improvement you make to modernize the kitchen and bathrooms will pay off when you want to sell your home.
6. Conceal the critters
Clean your kitty litter or, better yet, remove it completely if possible. You may love your pets, but not everyone else does. Put away the pet toys and make sure there is no dog or cat hair on the floor, couches or chairs.
7. Brighten up
You want your home to look warm, bright and cheery. Open your drapes and let the light stream in—but make sure your windows are clean. Keep light colours on the walls to make a dark room seem brighter. Opt for yellow-toned or red-toned light bulbs that give a softer, more flattering hue. If you do have a dark area or corner, you could either add a mirror to reflect light from a window, or turn it into a cozy corner by adding a comfortable chair and a reading lamp.
8. Stay show-home ready
You still live in your house, so it is difficult to keep it in show home mode 24-7. But if you want to sell your house, it will need to be looking its best when potential buyers come by. Keep your life as simple as you can while you are trying to sell. If you know someone will coming through your home later in the evening, don't make a large, complicated meal that will take hours to clean up.
"Support your local restaurants," said Beaumont with a laugh.
Don't start on a large projects, don't smoke in the house, and keep everything compact. Beaumont said that you have to remember that you will need to be out of the house while the realtor is showing your home.
"People shouldn't be afraid to say what time is good for them," said Beaumont. "If there is a nap time (for your baby) don't be afraid to say that time is off limits."
Beaumont said that realtors are used to respecting schedules.
9. Keep it organized
Even if you have very little storage space, with a little bit of organization you can show potential buyers that there is room for everything. Explore all your closets and shelving options. Look on Pinterest or take a trip to IKEA to get some organization ideas. By adding a few innovative storage ideas you can make the most of the storage you have. If your closets look like they don't have room to fit your stuff, people will think that there won't be room for theirs, either. Clean out your closets and store what you don't immediately need.