Net zero energy construction is catching on in the Kootenays
Net zero energy construction is a sustainable building concept that is realistic in the Kootenays, as shown by Jori Adank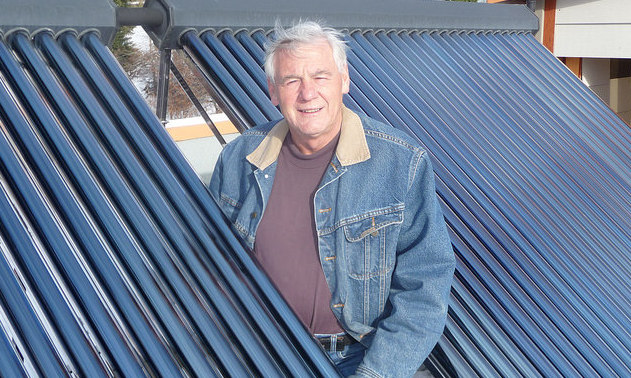 The concept of net zero energy (NZE) construction—building a home that produces as much energy as it consumes—is catching on across the country and around the world.
Considering that the city of Kimberley, B.C., is one of the sunniest spots in Canada, it should come as no surprise that NZE construction is happening right here in the Kootenays.
One of Kimberley's most enthusiastic proponents of NZE construction is Jori Adank, who recently built a large home in Kimberley that produces virtually all of its energy through a combination of solar panels, a solar thermal water-heating system and a high-efficiency wood stove. "It makes me feel good to be energy-free," Adank says, "and I get that reinforcement every month when I get an electricity bill for 12 bucks and no gas bill."
Adank's interest in low-energy construction began when he got involved in the solar industry in California back in the 1980s. He had attempted to renovate his previous home to reach net-zero status, but he couldn't quite get it there. When the opportunity came up to purchase an ideal property—elevated, south-facing—right in the heart Kimberley, he jumped at the opportunity to design and build his own NZE home from the ground up.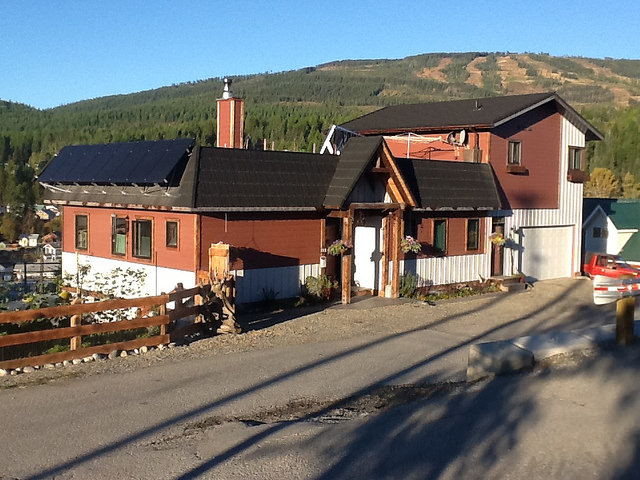 "It's surprising how little it costs to become net zero," Adank says. Apart from the additional cost of the solar panels and solar thermal system, one of the main extra expenses is insulation. Not only did Adank add extra insulation to the walls—which are actually comprised of two 2 x 4 walls with offset studs—he also insulated under the foundation slab and installed high-efficiency, triple-pane, argon gas-filled windows throughout.
While many people assume that living in an NZE home means living "off the grid," Adank is quick to point out that that isn't always true. In his case, being hooked up to BC Hydro is a crucial part of his NZE strategy. Rather than install a costly and potentially environmentally hazardous battery system, he merely sells the electricity he generates to BC Hydro during the spring and summer months and then makes withdrawals on the credit he has built up over the fall and winter, hence the low hydro bills.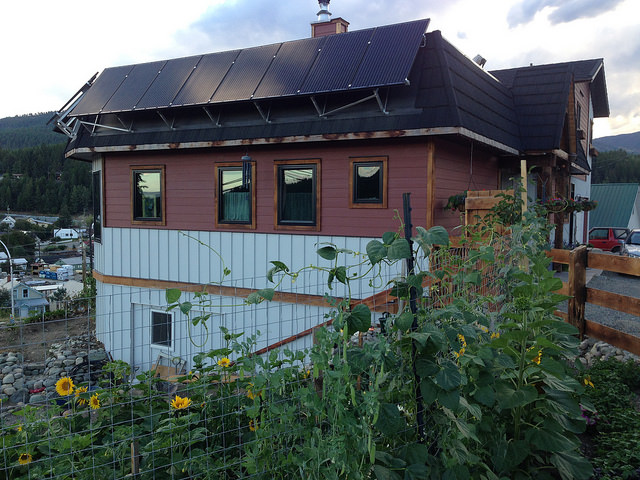 With solar technology improving as the price for solar systems is coming down, Adank hopes a lot more people will follow his example. "I think we should all do it, because we should all be thinking about sustainable living," he said. "I feel that our children will thank us for it."