How to create a beautiful low-maintenance yard
Choose the right plants for your yard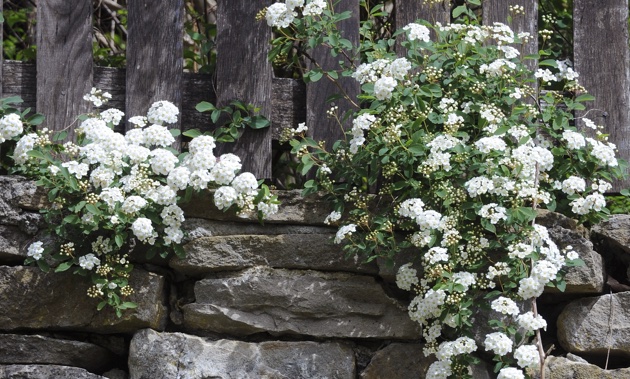 When you are at home you want to relax and enjoy your yard, not be a slave to it. Unless you plan on living on a gravel pit—which is neither attractive nor relaxing—there is no such thing as a maintenance-free garden. However, there are plenty of options that will keep maintenance to a minimum.
Before you start ripping out your lawn to replace it with mulch and a rock garden, take the time to plan what you really want and need. Start by taking photos of your yard from the curb all the way around your property. This will help you identify problem spots and areas that need attention.
Next, sit down and draw a rough plan of your existing yard. Include the features already in place that you want to keep, such as flower beds, trees, gardens, lawn and pathways. Make a list of the problem areas as well as any assets of your yard. These preparations will give you an overall view of what you have to work with. Once you have a rough sketch, it is easy enough to add some drawings of how you want your yard to look.
Take into consideration how much maintenance you really have time for and are willing to do. If you want to spend as little time working in your yard as possible, you will need to choose more ground cover, less fussy flowers and easy-to-care-for trees or shrubs.
At this point you may want to call in professional help. Show them the photos you have taken and your sketched plan, and let them know if your yard is mostly in the sun or in the shade. Tell them how much time you have to do maintenance. Ask for suggestions on what would work for your yard and your needs. Even if you plan on doing most of the changes yourself, it would be a good idea to talk to your local nursery to find out what kind of plants grow well in your type of yard and soil.
Quality topsoil
Jeff Cook, owner of Cornerstone Excavating and Contracting in Kimberley, B.C., said that even before you plant, make sure you have quality top-soil.
"If you put plants in pockets of high-quality soil,you are going to require a lot less watering," said Cook. "(The plants) will retain the moisture."
The retained nutrient stores in topsoil promote the healthy growth and strong root structures of plants. A perfect solution to improving your soil is adding compost.
Plant the right plant
Once you have excellent soil waiting for plants, then it is time to choose the right plant for the right spot.
A good place to start when thinking of yards in the Kootenays is deer-tolerant plants, perennial grasses or hardy and native shrubs.
"(There are many) different types of bunch grasses; deer don't eat them and they are relatively inexpensive," said Cook. "They grow fast so you don't have to buy one that is already well established and large from the nursery. You can buy a $12 plant and it will get you far in the way of decoration—you get the equivalent of buying a $40 or $50 shrub."
Another tip from Cook is to look at the labels when buying plants. If you have an area that is south facing and in direct sunlight for a lot of the day, it will need more water. Look for a plant that isn't very thirsty.
"Lots of people see a picture and just see something that looks nice, but they don't read the labels," said Cook. "All it takes is a quick reading of a label—partial sun, partial shade or whatever. There will be a description where certain plants do better in certain areas."
If you are still in doubt, ask someone working in the nursery, as they will be able to give you directions about what types of plants you should plant in certain areas.
Cook also suggested that there are a lot of rural yards that can have a more natural, less formal look.
"If you are right in the city, wild-growing hay-field-looking grass isn't all that ideal," said Cook. "There are lots of rural properties around here where it would work—places like Forest Crowne—they encourage that sort of landscaping."
Irrigation
With the summer of 2015 still fresh in our memories, we realize that water is something we need to use with respect. Many Kootenay cities and towns impose water restrictions. You will want to take this into consideration when planning your yard.
Having water restrictions doesn't mean that you have to plant a boulder garden. Think about installing a drip-style irrigation system. Once the system is in place, it does the work for you. Drip systems are very water savvy as they only water where you want them to—on the plants.
Timed irrigation systems use much less water than do regular sprinklers. They can be set to water only on certain days of the week as well as only during the more efficient watering times—early morning or nighttime hours.
To keep an irrigation system as effective as possible, plant in clusters. You will only have to water the patches with plants and leave the surrounding areas dry.
Don't rip out all the lawn
Often when people think of yards that use little water, they immediately think of a yard with no lawn. Cook advises against completely replacing your lawn and suggests you keep a small lawn area.
"You will only have a small place to mow," said Cook. "If you do edging properly, it is easy and it looks beautiful, and you have some contrast at least. Add some low-maintenance flower beds around the borders and use a drip-irrigation system."